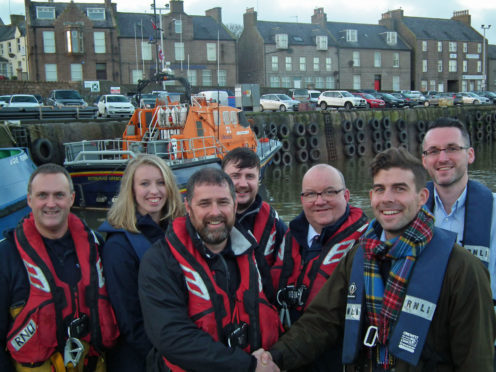 A massive cash donation to a north-east lifeboat station will allow it to continue saving lives at sea during the next year.
Peterhead's lifeboat crew has met with representatives of the world's first floating wind turbine to receive a £60,000 donation which will help with the running costs of the station over the next 12 months.
Energy firm Statoil, alongside partners Masdar, has bequeathed the cash after successfully developing the Hywind Scotland project,  15 miles off the coast of the port.
And last night, a spokeswoman for the energy company said the cash will support the annual costs of launching Peterhead lifeboat.
Some of the money will also be used in training its volunteer crew and purchasing new equipment.
Jacob Davies, RNLI lifesaving manager for Scotland said: "We're hugely grateful to Statoil and Masdar for such a generous donation.
"Without any government funding, the RNLI is entirely dependent on the generosity of the public and organisations like Statoil and Masdar.
"This money will be used to pay for the training and equipment that our dedicated volunteers rely on so they can go to sea and help others in their time of need."
Halvor Hoen Hersleth of Statoil added: "Safe operations have been our highest priority throughout more than 40 years of offshore activities in the North Sea.
"We are depending on collaboration with authorities, industries and organizations like RNLI.
"Statoil is grateful for the RNLI efforts that contributes to the safety of all at sea."
RNLI lifeboats have been stationed in Peterhead since 1865.
And since 2016, it has rescued more than 13 people and spent 900 hours at sea.
The £190million Hywind project was officially switched on last October.
The five giant turbines, visible from Peterhead, will power approximately 20,000 households.
And its success is expected to pave the way for other, similar projects across the world.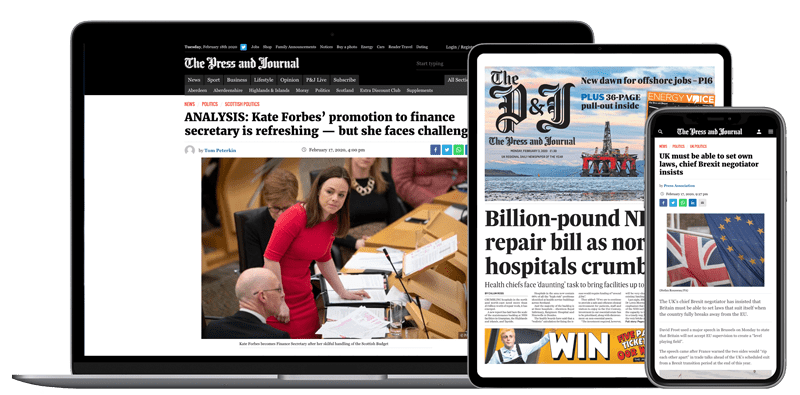 Help support quality local journalism … become a digital subscriber to The Press and Journal
For as little as £5.99 a month you can access all of our content, including Premium articles.
Subscribe