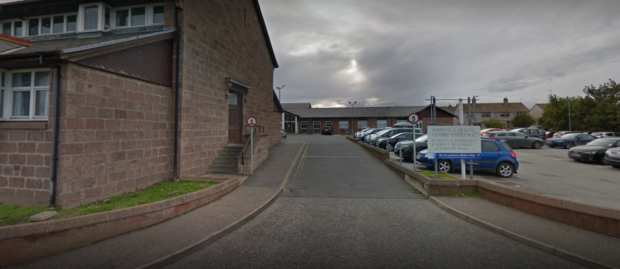 A major upgrade of the maternity facilities at a north-east hospital is nearing completion.
Work to revamp the Midwife Unit at Peterhead Community Hospital started more than a year ago, and the £1.1million renovation is almost finished.
The refurbished unit features a new reception area and two birthing suites which feature a birthing pool and adjustable mood lighting
The project was launched in January last year and NHS Grampian have said it creates a "homely atmosphere" for women who want to give birth close to home.
A spokeswoman added: "This work was intended to completely refit the facility and make way for dedicated scanning and day assessment facilities.
"The work at the unit is now nearing completion and features a bright and homely reception area with adjacent birthing rooms made up of the 'Sunrise' and 'Moonlight' birthing suites.
"Both these suites now have installed state of the art birthing pools with associated mood lighting, allowing mothers a number of choices for their labour and birth.
"The unit as a whole creates a homely atmosphere for mothers who wish to go into labour close to home and in an as non-clinical setting as possible."​
The spokeswoman added the upgrade fulfilled the health board's aims of providing the best service possible.
She said: "This renovation was based upon NHS Grampian's vision to provide the safest, most effective and person-centred approach possible within current resources.
"These are providing consistent health outcomes, irrespective of geography, socio-demographic or other attributes, including the best preparation for children's early years and support to families to have a healthy pregnancy and normal birth in pleasant surroundings, free from unnecessary intervention whenever possible, but with high quality specialist support whenever needed."
"It will also give support to families to give their babies the best possible start, providing a firm foundation for a long and healthy life."
The Community Maternity Unit at Peterhead provides 24-hour care for women who are pregnant, in labour and after birth.
Peterhead Community Hospital, on the town's Links Terrace, was originally built in 1939 and underwent a major redevelopment before being opened by Princess Anne in 1994.