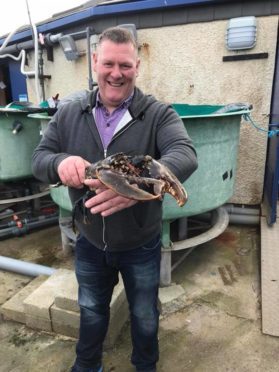 The north-east's newest aquarium has welcomed its first guest ahead of being completed.
Buchanhaven Harbour was awarded £9,000 through Aberdeenshire Council's Your Voice Your Choice scheme last year, when members of the public nominated it to receive a cash boost.
Since then, it has been using the money to launch an ambitious project to create an aquarium in the north-east with the hope of entertaining and educate families across the region.
And at the weekend, volunteers from the community-led initiative took home one of the first creatures the new facility will home – a giant lobster caught by local fisherman James Wilson.
Mr Wilson caught the creature last year and since then it has been kept in Macduff to return back to Buchanhaven.
Last night, the chairman of Buchanhaven Harbour, Arthur James, said: "We are really grateful to Claire Mathews and the team up Macduff Marine Aquarium for looking after him for us over the past few months while we tried to secure funding for our small aquarium.
"I'm glad to say we managed to secure the funding and have had nothing but great support from the council, the local community and local schools too. There's a team of people coming up next week from a specialist aquarium company to build the aquarium on site.
"We will then need to leave this a few weeks for everything to set then we will be able to add the water.
"Everything going well we're hoping to have Buchanhaven Boat Shed open in May."
He added that a competition to name the lobster – as well as the other creatures in the aquarium's care – will follow.
Ultimately, the group wants to teach boat building and repair skills to the community, as well as share the history of the community.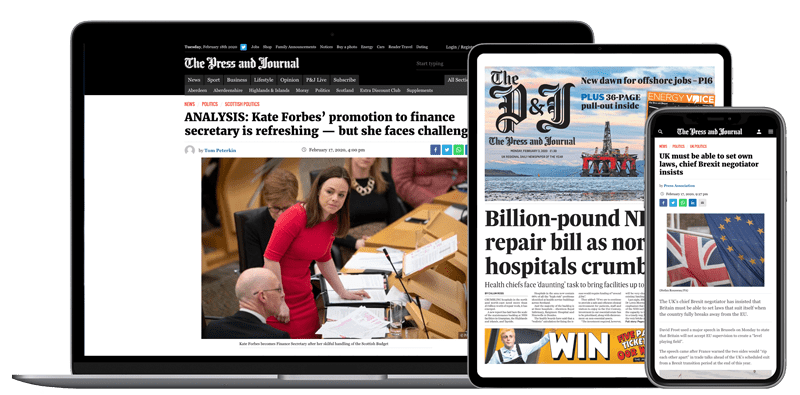 Help support quality local journalism … become a digital subscriber to The Press and Journal
For as little as £5.99 a month you can access all of our content, including Premium articles.
Subscribe