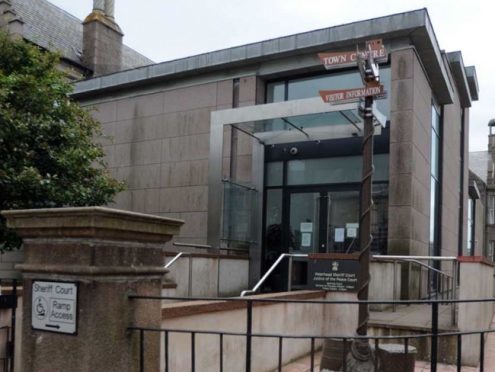 A north-east man will pay a fine of more than £1,000 after taking dogs onto public land with the intent of killing wild animals.
Richard Hanratty appeared at Peterhead Sheriff Court after being found guilty of hare coursing and concealing information from the police about who was driving his car.
The 24-year-old, of Cardens Knowe in Aberdeen, travelled to Little Blackblair on May 3 last year and illegally drove his Renault Laguna onto common land.
Once there, he and three dogs hunted and attempted to kill hare.
When police officers eventually caught up with the father-of-one he twice refused to tell them who was driving his.
The Crown had sought to have that car seized, but at court his solicitor Leonard Burkinshaw revealed he could not forfeit his vehicle as it had since been stolen.
"Unfortunately, the vehicle has actually been stolen," he told Sheriff Christine McCrossan.
"It was stolen two weeks ago."
Hanratty was also against paying more than £25 per week towards any fine because he didn't want "to set himself up to fail".
Mr Burkinshaw added: "He is in full-time employment and that job can entail him working up to seven days a week.
"He also pays maintenance for a child."
Sheriff McCrossan fined Hanratty £1,500 for the hare coursing charge, £250 for driving on land illegally and a further £150 for failing to disclose information to the police.
His driving licence was also endorsed with six penalty points.