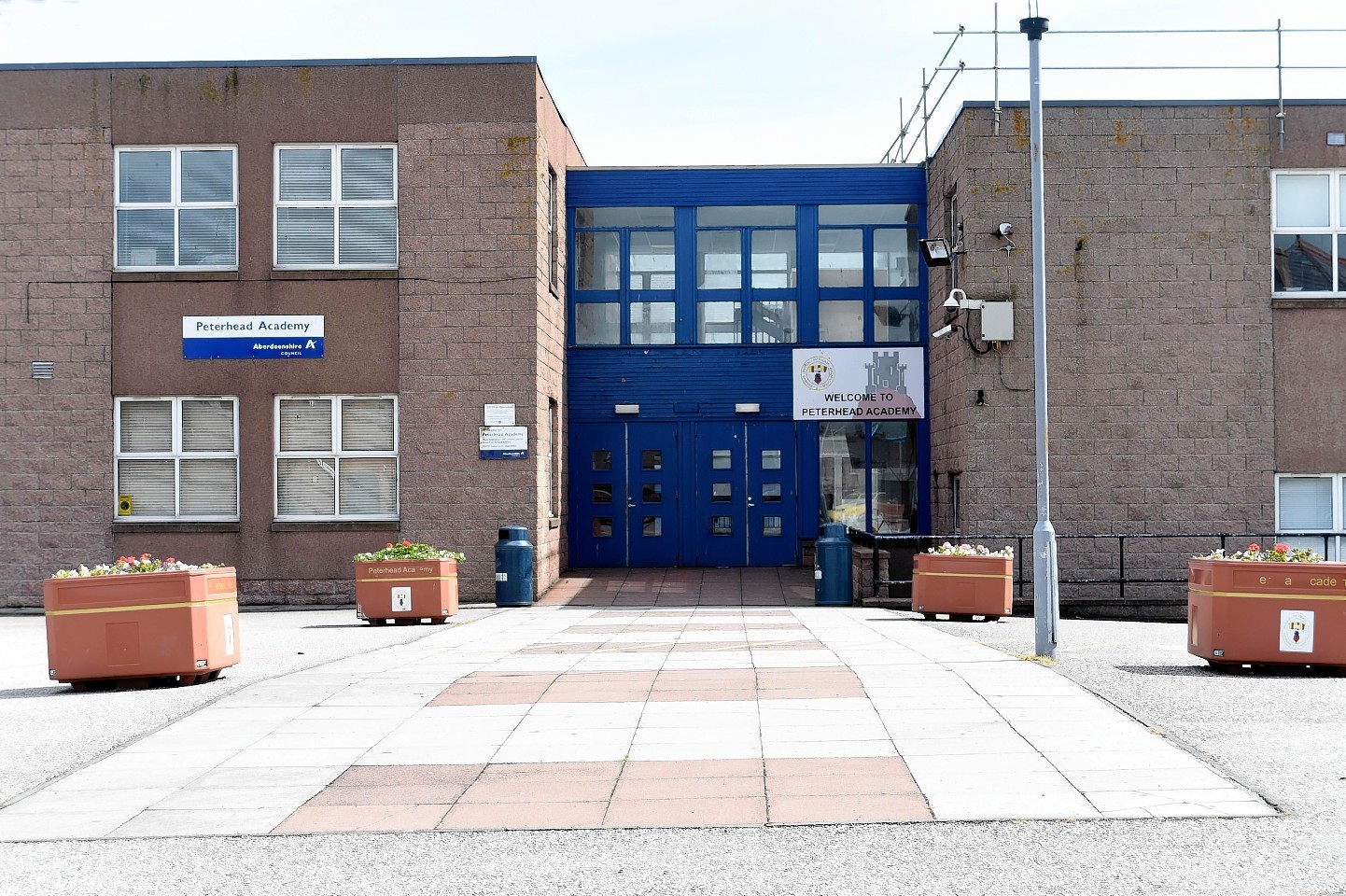 A mum has demanded action after footage emerged of out-of-control pupils causing chaos in a classroom – while a teacher stands by.
Shocking footage from Peterhead Academy has emerged, showing one class standing on tables and shouting at their teacher – with one pupil even throwing a pencil case at him.
In another clip, a pupil is seen rocking back and forth on her desk, while in another, a teacher is quietly putting pencils away despite the uproar going on behind him.
Another video shows two boys forcing another pupil to the ground, before punching and kicking him in the school corridor.
Last night, one concerned parent said she had been waiting for more than three weeks for answers about what the school intended to do about the pupils involved.
The mum, who did not want to be named, claimed children in her own family had told her these were "daily occurences".
"This is just a small snapshot of what is going in that school," she added.
"There's a total lack of interest from the school and they choose to not respond to requests for meetings with the headteacher, even though they're made aware of why you want to meet them.
"It's a scary place for your children to be."
The videos – which are dated this week and last month – emerged just months after a 14-year-old was charged for bringing a knife to the gates of the school on Prince Street.
And months earlier, another boy brandished a blade in a fight during a fight in an alleged argument over a girl.
The mum said: "They're speaking about getting a new school as if that will solve all the problems, but it's the leadership that's the problem. It's a mess.
"There's a teacher in one of the videos and it seems to reflect them just having given up – and it's probably because they aren't getting back-up from management at the school.
"If our teachers are giving up on our children, then we're in a pretty poor place.
"And that's not even in the corridors, that's in the classroom where other children do actually want to be educated. But they're being thwarted by the behaviour of the people around them and the total lack of control in classrooms.
"As parents we speak about it and we complain about it, but now something needs done about it."
Yesterday, a spokesman for Aberdeenshire Council said the authority was "shocked" by the scenes filmed in the school.
"We are shocked at the content of the video and are working with the school community to deal with this particular incident," he said.
"We would like to reassure parents and the wider public that when instances such as this one occur, school staff take action to address the situation.
"We would encourage any parent who has a concern to contact the school."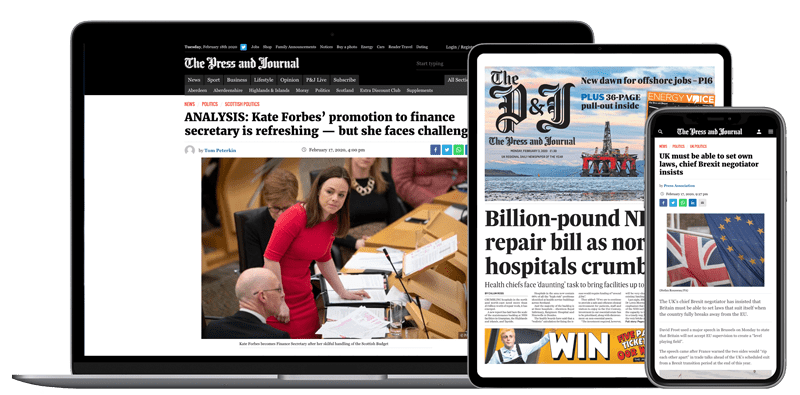 Help support quality local journalism … become a digital subscriber to The Press and Journal
For as little as £5.99 a month you can access all of our content, including Premium articles.
Subscribe