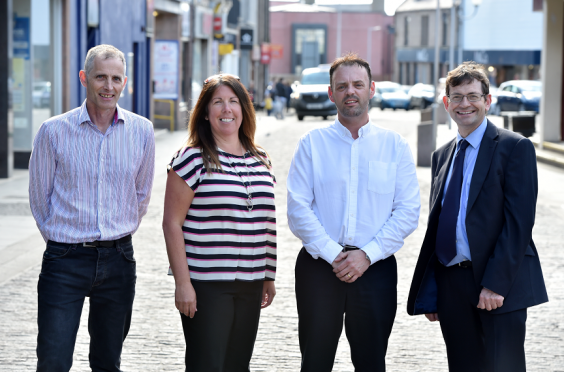 A new manager has been appointed to oversee the delivery of a business improvement plan in Peterhead following a shock departure.
Ken Duncan left the job with Rediscover Peterhead after a month in the role due to "personal reasons".
Now local councillor Iain Sutherland has been chosen to take the Business Improvement District (Bid) scheme forward.
He will work with the 220 businesses within the town centre to deliver a series of a improvement projects in an attempt to improve their fortunes.
Mr Sutherland, who also runs his own shop in the port and previously helped launch the Bid, said he was "delighted" to be taking on the role.
"I look forward to working together with town centre businesses to make the changes and improvements we all want and need," he said.
"The levy cost to all businesses within the Bid area will allow us to access external assistance and funding not available to individual businesses."
He added: "I believe we can increase footfall, stimulate investment, and enhance the reputation of our town and my main objective, as the Bid manager of the Rediscover Peterhead, is to support local businesses."
A spokesman for Rediscover Peterhead said in a statement: "Iain says that he is totally committed to making Peterhead a better place.
"He is fully aware of the challenges and level of integrity required, if any potential conflict of interest, within either role, were to arise."
In total, the shops eligible to pay into the Bid levy will fund the project to the tune of about £110,000 in each of the five years it is set to run.
Improvement projects identified by the Bid include improving the appearance of the town centre and better CCTV coverage.
But some local businesses have voiced opposition to the Bid, saying they were not told the "full story" at the time of the vote.
About 20 business owners have rallied together to protest the project.
The Bid was approved last year by a slim majority of around 75 to 63.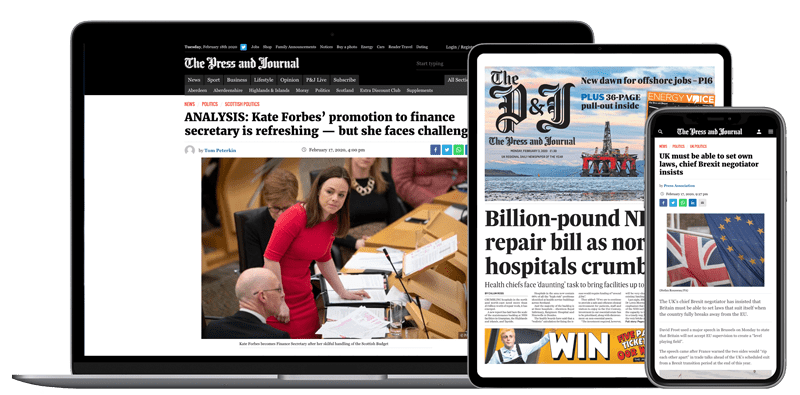 Help support quality local journalism … become a digital subscriber to The Press and Journal
For as little as £5.99 a month you can access all of our content, including Premium articles.
Subscribe