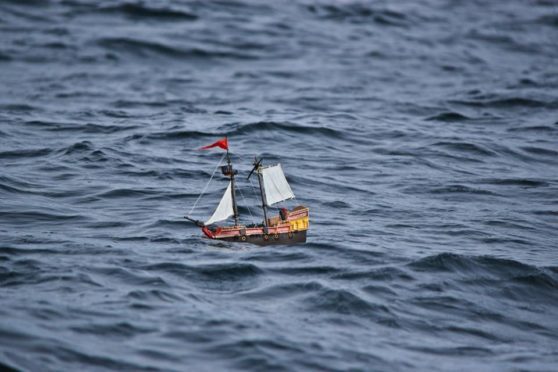 An offshore drilling ship has been drafted in to help the search for a toy boat currently on a 3,000 mile journey across the Atlantic Ocean.
The boat, named "Adventure", is owned by Peterhead brothers Ollie Ferguson, 8, and Harry, 5, and was launched off the coast of Mauritania in November, with the aim of reaching the Americas.
The toy ship was launched as part of a "sandbucket list" of 500 adventures set up by the boys' father MacNeill Ferguson, chronicled in their Facebook page "The Days are Just Packed".
To read more go to Energy Voice.