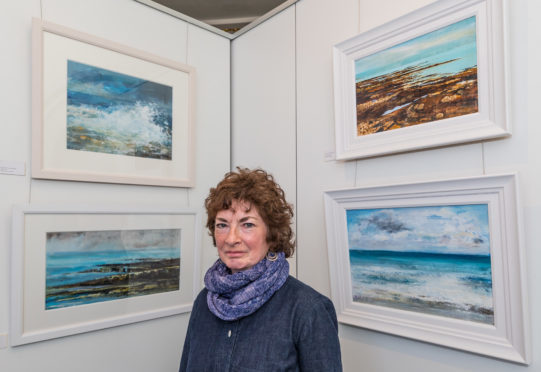 A north-east artist has opened a new exhibition of her work in Moray.
Frances Innes, who specialises in seascapes, was delighted when the Elgin Museum approached her and asked her if she would be willing to display her work.
The exhibition will open to the public today, and remain at the museum until July.
Ms Innes, from Peterhead, expressed her delight at the opening of the exhibition.
She said: "The museum invited me to have an exhibition, it was just out of the blue.
"This is the first time I've been here, my work has also been displayed in Aberdeen and Deeside."
"It is similar to my other work, I do some landscape work but it's mostly seascapes which are of the surrounding area.
"In Peterhead you are surrounded by the sea and it is hard to get away from it."
The artist has a permanent display at the Larks Gallery in Ballater, and also has two pieces of work on the walls at Aberdeen International Airport.