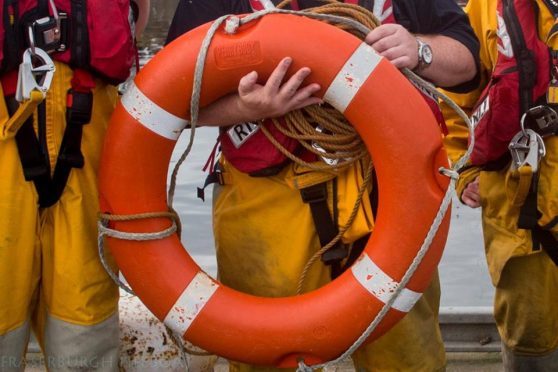 A RNLI crewman was suspended from duties – for cleaning the boat.
It is understood the Peterhead crewman was suspended about two weeks ago by the charity, which has since U-turned on the decision.
The volunteer had been cleaning gull droppings from the exterior of the boat, which one source said "could" be seen as a breach of health and safety codes if he climbed onto the craft's roof.
The insider said: "I can understand where the RNLI is coming from in that one aspect, but we just don't really know what to make of it.
"They have to safeguard things, but it's just common sense. It sounds as if it's all been blown out of proportion.
"There could be a bit more to it."
Last night, the RNLI refused to be drawn on the nature of the suspension, and said it was "confidential".
A spokesman added: "It's a member of full-time staff who has been fully reinstated.
"It's a fully confidential HR matter and it's not something we would comment on."
The suspension at Peterhead comes on the trail of other high-profile disciplinary actions elsewhere in the country.
Over Christmas last year, several members of crew were suspended from Arbroath's lifeboat following a drunken stunt.
Two people were sacked and one person resigned. And earlier this year, Scarborough's long-serving coxswain Tom Clark was stood down over an unscheduled training excerise branded a "joyride" by the charity.
Two volunteers in Whitby were also suspended for owning a coffee mug with a lewd image. In a statement addressing the recent suspensions on Tuesday, the RNLI said the incidents involve less than one percent of the group's active crew.
"We are proud of our brave, decent men and women dedicated to saving lives and committed to acting with integrity," it addded.
Peterhead Lifeboat has a crew of about 24 men based in the town's harbour.
They include college lecturers, mechanical engineers and civil servants who give up their time to save lives at sea.