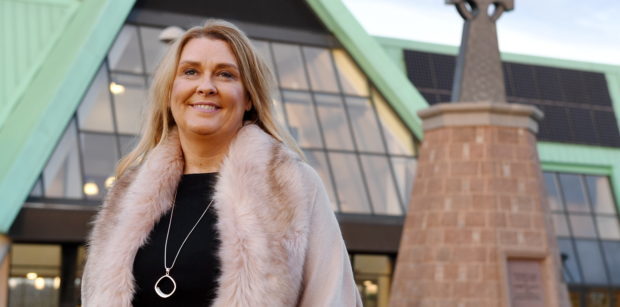 A new group has laid out ambitious plans to transform sporting facilities in the north-east's biggest town.
The Peterhead Area Community Trust (Pact) has been established with the intention of improving the current offerings.
First up, the group hopes to renovate the Barclay Park Pavilion with the addition of showers and a public room.
Members are also keen to eventually build a modern all-weather football pitch, basketball court and pavilion at the former Victoria Road bowling green and tennis courts.
Pact plans to apply for charitable status so they can begin to apply for funding to make their proposals a reality.
It is being led Peterhead North and Rattray councillor Dianne Beagrie, although she stressed the drive for improvements is not linked to her role as an elected official.
She said it was important for the town to be able to offer locals the very best facilities.
Mrs Beagrie said: "This is an exciting project to enhance sporting facilities within the Peterhead area, where concerned individuals have joined together, produced a viable proposal and gained the support of the Feuars Managers for Peterhead for the project.
"Phase one of the project will focus on renovation of the existing Barclay Park pavilion back into to being a usable facility with showers, toilets and communal room."
Committee member Graeme Mackie said their plans are about providing the town with good amenities.
He said: "I am highly passionate about community facilities as I have been involved with Peterhead Boys Club and the Feuars Managers as well.
"The Barclay park pavilion has been siting isolated for the last few years so we just want to bring to back as a sports facility.
"We are all driving towards the same purpose for Peterhead and the surrounding area.
"We are trying to get people active and there are too many kids sitting behind computers and the facilities will help get more people involved in sport."