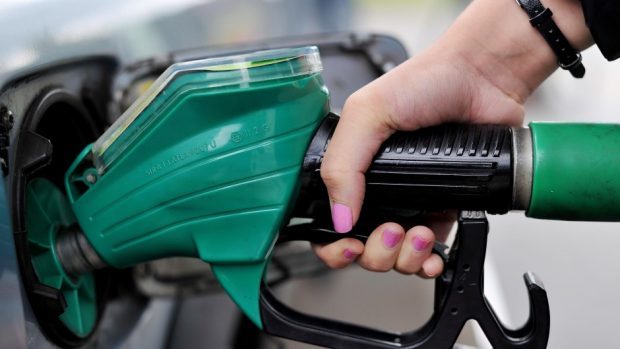 Proposals for a 24-hour petrol station and drive-through coffee shop in Peterhead have been backed by planning officers.
The forecourt and cafe would be built just off the A90 Aberdeen to Peterhead road, at the Buchan Gateway.
A planning statement put together on behalf of EG Group, the company behind the development, said it could create up to 60 jobs for the port.
It said the project should be seen in a "favourable manner" by councillors, who will discuss the plans next week.
The statement said: "Attracting businesses to Aberdeenshire and specifically Peterhead will result in job creation and investment in the local area.
"To that end, and with the likely creation of 50-60 jobs in an operational sense alone, this development proposal should be considered in a favourable manner."
Carl Leach, from Peterhead, is one of 17 people supporting the development as he believes the town "desperately needs" more businesses to come to the area.
In his letter of support, Mr Leach said: "The proposed area for this is prime for development and if we can encourage companies like to come the hopefully others will follow."
But opponents have raised fears over traffic, noise and the potential detrimental impact on the town centre.
Garry Haigh, who runs Peterhead Motors on South Road, is concerned about the impact it would have on his own business.
Mr Haigh said in his submission to the council: "I strongly object to this development as one of three filling stations located in Peterhead.
"Allowing this development on the basis of the 50 to 60 full and part time jobs being created will close my site which employs 4o staff.
"Why push more and more businesses out of the town when the town centre is trying to raise its profile. This development will create more unemployment in the town."
But a report by the council's infrastructure chief Stephen Archer dismissed those suggestions.
He said the site can accommodate the petrol station and the cafe without any impact on nearby roads.
Mr Archer said: "A drive-through cafe and petrol station is clearly intended to serve passing traffic on the trunk road and should not impact on the town centre which is 1.5 miles to the north.
"In such a location there would be expected to be a fairly high level of visitors within the locality, but the lack of residential properties means that it is unlikely that anyone would experience issues with noise at an unacceptable level."
A final decision will be made by the Buchan area committee on Tuesday.