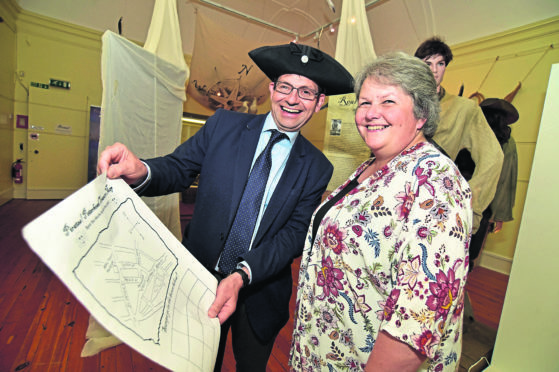 A new pirate trail has been set up to encourage people to visit a north-east town centre.
The Peterhead Treasure Map features 12 hidden skulls that have been dotted around businesses in Drummers Corner, Queen Street and Marischal Street.
The idea is to collect a dozen stamps from local firms in return for prizes.
Hopes are high it can help give Peterhead town centre a boost during the school holidays as children scour shop windows looking for the skull motifs.
The council scheme coincides with the Pirates! Fact and Fiction event, which is a national touring exhibition currently on display at Peterhead's Arbuthnot Museum.
Iain Sutherland, the manager of the Peterhead Business Improvement District (BID), hopes the trail proves a big hit.
He said: "We have been working with the museum and exhibition to promote town centre businesses.
"There will be 12 different companies involved in this and every time kids visit one they will get a stamp.
"Every two weeks we will rotate it and they will be able to get a stamp from other businesses. The library will provide prizes once all 12 skull motifs have been found.
"The plan is to raise awareness of all the businesses in the town and the hope is people will come into the shops.
"It is a good chance for the local community to be involved in the town centre."
Councillor Anne Stirling, chairwoman of the council's communities committee, is confident the initiative will also encourage more people to visit the museum.
She said: "I am sure this will help to raise awareness of the cultural offering in the town.
"We want people to come in and make use of the facilities here.
"We are also keen to encourage partnerships and working with the BID in Peterhead is just one example of that approach."
Maps for the trail can be collected from the Arbuthnot Museum in St Peters Street, Peterhead.
For more information, call the museum on 01779 477778.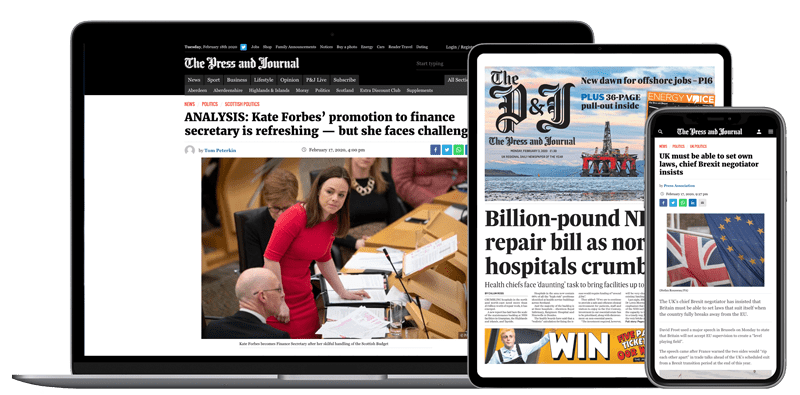 Help support quality local journalism … become a digital subscriber to The Press and Journal
For as little as £5.99 a month you can access all of our content, including Premium articles.
Subscribe