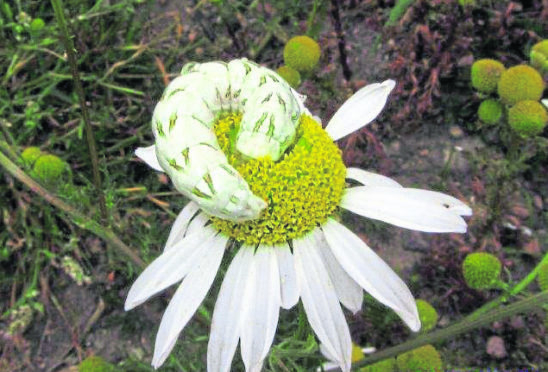 A rare caterpillar that hasn't been seen in the north east since 2007 was spotted this week, with experts hailing its arrival as possible evidence of climate change.
There had been no reported sightings of the strikingly-named Chamomile Shark caterpillar, which blossoms into a moth in adulthood, in north Aberdeenshire for over a decade.
Adrian Breeman, a 74-year-old nature enthusiast and Peterhead local, however, spotted the creature near the derelict Denend Farm, close to the Den-dam at Boddam.
Mr Breeman said he had been out for a walk when he noticed that something appeared to making a feast of the heads of flowers and weeds along his chosen route.
He said all manner of nature's wonders could be found by taking a look at even the humblest of plants.
"I wondered what was eating the heads of some of the flowers and started to look at every one of the flowers near to the ones that had been nibble," he said.
"Then I saw it – a master of disguise. It was not easy to spot in a sea of white and yellow mayweed."
Mr Breeman reported his discovery to the Butterfly Conservation Scotland, which added it to their map of sightings.
The experts think the moth is moving further north as a result of climate change, though the recent warm spell across Scotland may also have played its part.
Tom Prescott, species conservation officer at Butterfly Conservation Scotland, said: "Since 2000 the moth has been spreading quite rapidly northwards, especially up the east side of the country.
"So Mr Breeman's sighting is not unexpected, though it is unusual.
"It is mostly recorded, as with here, by finding the colourful caterpillars in the tops of Mayweed flowers.
"The adults are rarely encountered as they fly at night and are well hidden during the day."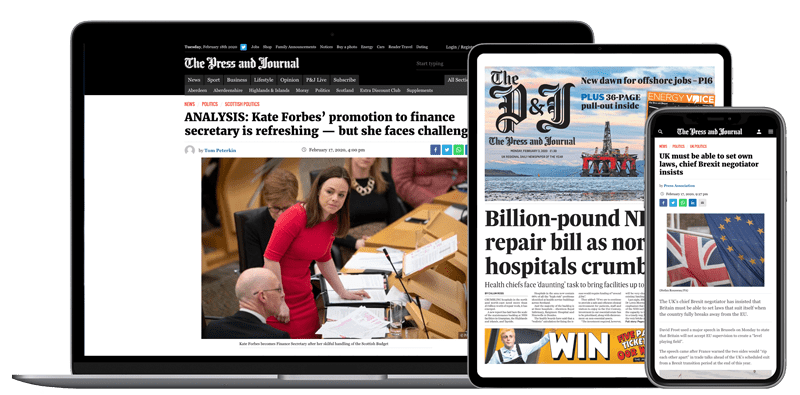 Help support quality local journalism … become a digital subscriber to The Press and Journal
For as little as £5.99 a month you can access all of our content, including Premium articles.
Subscribe