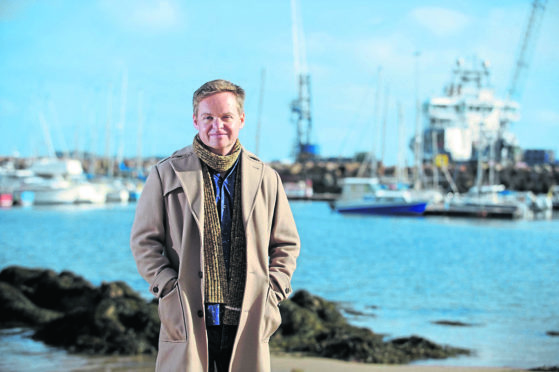 They were beloved the world over for getting into "another fine mess", whether painfully pushing a piano up a driveway or joining the Foreign Legion.
And now a north-east filmmaker has spoken about his delight at the news his latest work, Stan and Ollie, which chronicles the life of Laurel and Hardy, will have its world premiere at the BFI London Film Festival later this year.
Peterhead's Jon S Baird, who previously directed the award-winning movie Filth, has been working on this new project for several years.
It stars Steve Coogan – of Alan Partridge fame – and John C Reilly as the comedy duo whose slapstick antics, pratfalls and classic one-liners made them Tinseltown darlings in the 1920s and 1930s.
The film tells the story of the duo's journey around the UK and Ireland during their farewell tour in the 1950s, following the decline of their glittering screen career.
It will gain its first screening during the closing night gala on October 21, prior to being shown in cinemas in the New Year.
Mr Baird told The Press and Journal yesterday: "I'm thrilled to be able to have the world premiere in a city that I hold so close and one that I know Stan Laurel and Oliver Hardy did too.
"I am also really excited about showing it to the people of the north east when it is released in January as they have supported me incredibly from the start of my career.
"Stan And Ollie, at its heart, is a love story between old friends, who just happen to be two of the most iconic comedic characters in Hollywood's history."
The premiere will take place at Cineworld in Leicester Square and be attended by Coogan and Reilly, along with other cast members.
It brings to fruition a long-cherished ambition of Mr Baird to chart the highs and lows of the mercurial pair.
He added: "It's a fascinating story, one I never knew until I started looking into it.
"Stan always played this slightly simple-minded person in the films. But, off screen, he was one of the shrewdest people you could imagine.
"And, when you look at some of the work they did together, it was extraordinary.
"I'm not sure they have been given enough credit for it. They are almost taken for granted, but they were fascinating characters."