 A new action group is being set up to determine the future of Ugie Hospital which could be closed to avoid the need for costly repairs.
Several options for the medical facility in Peterhead are being considered by the Aberdeenshire Health and Social Care Partnership,
But the only way forward to save the service for future use is to invest in modernising the building.
Ugie Hospital, which is 111 years old, provides treatment for patients who require further rehabilitation after being discharged from Aberdeen hospitals before going home.
Aberdeenshire Council's Integration Joint Board, which oversees the health and social care partnership, met yesterday to discuss a report on the issue.
And it was agreed that an action group would be set up to plan for the future property and infrastructure needs associated with redesigning the care service in Peterhead.
The Peterhead Project Board could potentially move the hospital service if the clinical space is deemed suboptimal at Ugie and local alternatives are found.
Other options being considered are using other facilities such as Peterhead Community Hospital and Fraserburgh Hospital which could provide extra inpatient beds.
Patients could also be treated with rehabilitation services at home and beds could also be set up at a North Care and Support Village.
The care village could be built to provide dedicated medical facilities with additional services for elderly people.
Peterhead North and Rattray councillor Anne Allan, who was at the meeting, stressed that no final decision had yet been made on the future of the hospital.
She said: "We need to address the public misconception that the decision on Ugie has already been made.
"We also need to speak to people about what a care village actually is and what it would involve."
However, a recent public consultation showed that the community backed the retention of the Ugie facility.
A survey found 292 people were against patients being moved to other facilities while 455 residents believed Ugie was in the right location.
Campaigners have also handed in a 1,800 signature petition to the Aberdeenshire Health and Social Care Partnership highlighting their support.
Turriff councillor and IJB vice chairwoman Anne Stirling said the discussion over its future was all about improving services for people in Peterhead and the entire north-east.
She said: "This is not just about patients from Peterhead health centre, there are patients there from other areas.
"We have to be careful about what data we are actually using to support or justify any appraisals.
"When you look at the services there is expertise and knowledge within the team working in Ugie which could be lost.
"This is about improving the rehabilitation offering for the north of Aberdeenshire."
However, some campaigners remain unconvinced that a decision has not been reached.
Ann Shreeve, who is battling to give the hospital a future, said: She said: "I believe that a decision has already been made and it is a fait accompli.
"What a pity that none of the decision makers approached us to convince us of their argument."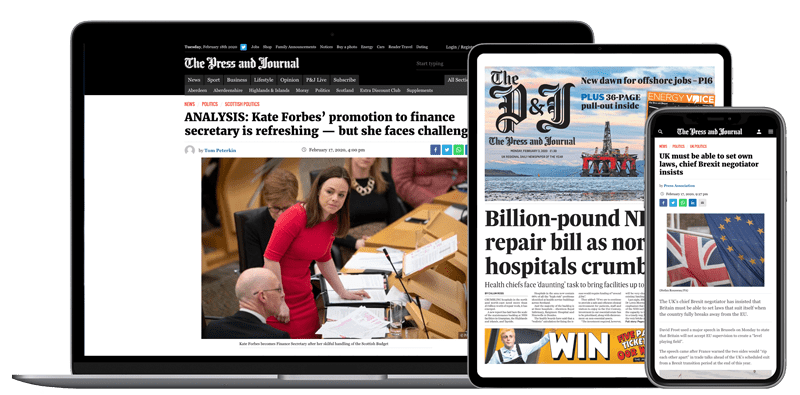 Help support quality local journalism … become a digital subscriber to The Press and Journal
For as little as £5.99 a month you can access all of our content, including Premium articles.
Subscribe