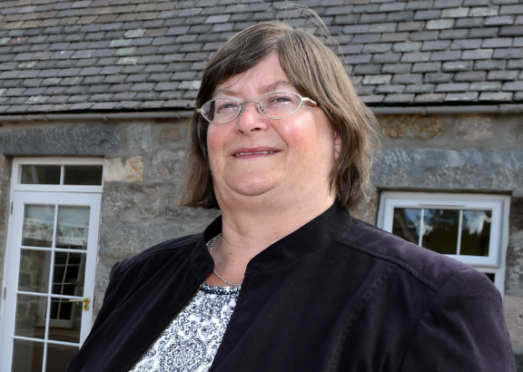 A north-east councillor has been censured after failing to declare her links with a body established to boost Peterhead town centre.
Councillor Anne Allan did not inform the local authority of her membership of the Peterhead business improvement district (BID) steering group.
The body was set up to progress a BID proposal for the town after it was backed following a ballot last year.
A complaint was made that Mrs Allan should have declared her non-financial interest, which was considered by the Standards Commission for Scotland (SCS) in Aberdeen yesterday.
Mrs Allan was not present or represented at the meeting.
Claire Gilmour, a senior investigating officer with the Commissioner for Ethical Standards in Public Life in Scotland (CESPLS), told the hearing the Peterhead North and Rattray councillor had written to them last month admitting that she had breached the code of conduct.
She said their inquiry found that Mrs Allan had been featured on posters backing a yes vote for the BID.
Mrs Gilmour said their report had concluded Mrs Allan had failed to register her interest and was in breach of the Councillor's Code of Conduct.
Paul Walker, chairman of the hearing panel at yesterday's meeting in Aberdeen, said the SNP member acknowledged she had broken the rules and had apologised.
He said Mrs Allan had been "negligent" in not declaring her membership.
Mr Walker said: "The respondent accepted she should have erred on the side of caution and registered the membership.
"She admitted the breach from the outset, accepted responsibility and apologised.
"However, the panel has considered the requirement to register a non-financial interest was an integral part of the requirements of the councillor's code of conduct.
"It provides the opportunity to consider whether a councillor's interests may influence their discussion and their decision making.
"A councillor's personal responsibility is to be aware of the provisions set out in the code to the ensure that he or she complies. Councillor Allan, on this occasion, was negligent."
A spokesman for the SNP said last night: "We're pleased the standards commission has reached a determination which is at the lower end of the spectrum.
"In omitting to register her non-financial membership of the Rediscover Peterhead Business Improvement District (Bid) steering group, which was established to progress a BID proposal for Peterhead and further the economy of the town, Cllr Allan made an error. She was appointed to that body by her fellow councillors, her membership of it was well-known and she derived no personal benefit from being there – she was appointed to the body to help with its formation and we're pleased to see it is now going from strength-to-strength.
"The motivation for the complaint was less about good housekeeping and more to do with a vocal opponent of the Bid seeking to undermine it."