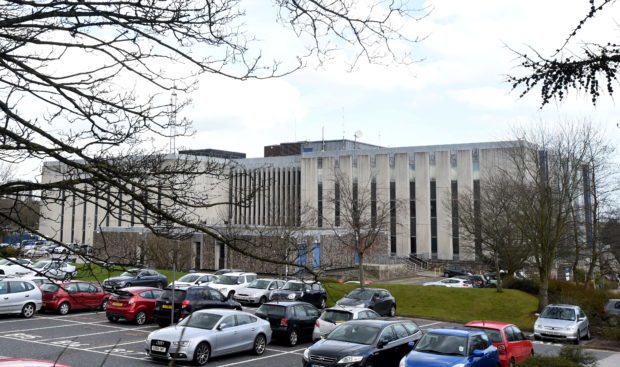 Plans for a new 24-hour petrol station and drive-thru cafe in Peterhead have been "reluctantly" approved by councillors.
The EG group's development will take shape on the Buchan Gateway Retail Park, near to the town's Invernettie roundabout.
Bosses said they were "delighted" with the approval, which came after members of the Buchan Area Committee agreed as a group to follow recommendations from Aberdeenshire Council's planning officers.
That decision, however, came only after delays, objections and much soul-searching on the part of councillors.
The plan was first considered and then a verdict postponed at a meeting in May during which members called for a new traffic assessment for the area.
Despite Transport Scotland's assurance that the traffic impact would be "minimal", councillors voiced concerns about pedestrians, cyclists and traffic movement.
Councillor Stephen Calder was worried the site, located at the end of the A90 Aberdeen to Peterhead road, was served by inadequate pedestrian and cyclist routes.
Council officers said "tens of thousands" of vehicles already used the route and only a 5% increase was expected at peak times.
Garry Haigh, who runs Peterhead Motors, opposed the plans outright, saying the retail park was for "large stores" and not smaller businesses such as a filling station and restaurant.
He told the committee the development's various parts were better suited to the town centre, so as not to negatively impact existing businesses.
Yesterday councillor Alan Fakley said it was "a tremendously difficult planning application".
After discussion, the committee members were asked whether they were willing to approve the plans, with councillor Stephen Smith saying he did so "reluctantly" and councillor Anne Allan "very reluctantly".
Tom Jeremiah, group planning director at EG Group, said the company was "delighted" with the approval.
He said: "This is an ideal location for roadside services. Positioned on the A90 it will serve motorists entering and leaving the town, as well as those travelling beyond Peterhead.
"A key element of our business model is employing local people and supporting economies.
"As such, the 60 new jobs we will create will go to people living in the area with flexible roles benefiting students or those with other responsibilities.
"Now that planning permission has been granted we look forward to continuing to work with the council and local community to deliver this exciting development as soon as possible."