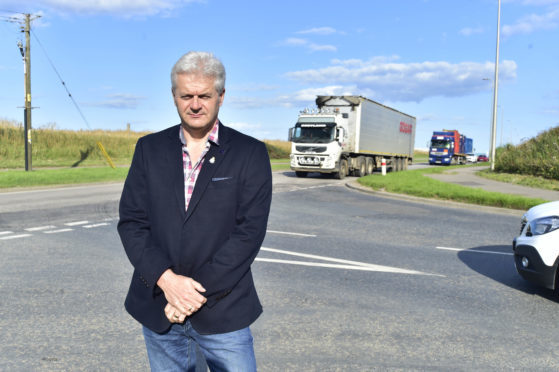 Campaigners have launched a fresh bid to improve transport links to Buchan's biggest town.
The Why Not Us group is being driven by members of Peterhead Community Council.
They are calling for improved connections between the town and the new AWPR route with a brand new dual carriageway linking the two.
They believe the move would help boost Peterhead's economy with the likes of the fishing, oil and gas, engineering and tourism industries all potentially benefiting.
As part of the new campaign group, Peterhead Community Council have formed a transport and infrastructure subcommittee to find ways of enhancing transport links.
They held a meeting earlier this week and will be "moving forward" with their own proposals.
Arran Marshall, chairman of Peterhead Community Council, said they hoped to "strengthen" their calls for a better network to the north-east.
He said they were also working with the campaign to dual the A90 Aberdeen to Peterhead road from Ellon all the way up to the Toll of Birness junction.
Mr Marshall said: "The newly established subcommittee, which falls under the Peterhead Community Council, are looking at various components in the preparations and installation of the AWPR, and anything we can do moving forward to strengthen our position on improving transport to Peterhead and the surrounding areas.
"This includes working with groups such as Why Stop At Ellon? and councillor Gillian Owen was kind enough to join the meeting at the Rescue Hall and share her story to date."
Peterhead councillor Alan Fakley is supporting the group's bid. He said: "A dual carriageway is absolutely vital for Peterhead's economy.
"We need it for fishing and oil and gas and we also need safer roads, which must be the highest priority."
Last night, a Transport Scotland said talks would continue on improvements north of the recently completed section of the AWPR between Balmedie and Tipperty.
He said: "Regional partners are continuing to work with Transport Scotland to consider the short, medium and longer term operation of the A90 and the wider transport corridor between Aberdeen, Peterhead and Fraserburgh.
"The longer term consideration of the routes north of Aberdeen will be in the context of the ongoing Strategic Transport Appraisal, part of the Aberdeen City Region Deal, and through the second Strategic Transport Projects Review.
"Appropriate local and regional engagement will continue throughout the appraisal process to ensure that all relevant stakeholders and local communities are involved in the progress."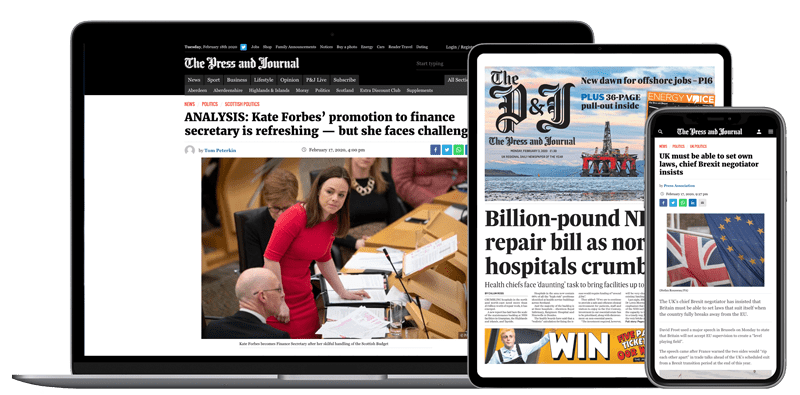 Help support quality local journalism … become a digital subscriber to The Press and Journal
For as little as £5.99 a month you can access all of our content, including Premium articles.
Subscribe