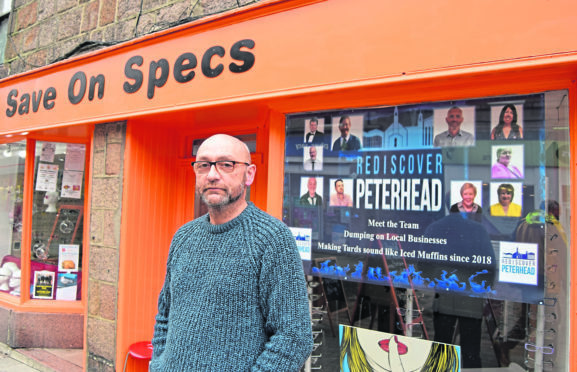 Despite the buzz around the Seafood Festival, the Bid group still faces opposition from local businesses.
Many of them stressed they are not "anti-Peterhead" – but simply do not believe the group is right for the town.
And over the last year, Rediscover Peterhead has been challenged several times by opponents.
Last month, posters were being offered to local businesses which were parodies of the Rediscover Peterhead signs.
The posters claimed the group are "dumping on local businesses".
The businessman behind them, Keith Bennett from Save on Specs believes the vote was undemocratic.
He claims only a fraction of the 232 local businesses were required to vote in favour, branding the outcome "unfair".
Mr Bennett said: "It's the undemocratic way it was forced through and yet was dressed-up as democratic that gets me.
"They've set up a private limited company which is able to force other businesses to pay money and I feel they're not accountable as we've no way to see exactly where the money is going.
"Looking around from last year, I see no changes in our town."
Other businesses agreed with the statement but declined to comment.
Councillor Alan Buchan, who just last week tabled several scathing questions to Aberdeenshire Council about the group, said: "The Bid has totally lived down to expectation.
"It has been the same as Peterhead Projects but instead of squandering huge amounts of council money, this time the council has forced hard pressed local businesses, via threats and intimidation, to waste huge amounts on council crony salaries and expenses, while the Council has been able to walk away from Peterhead in such areas as street cleaning and gull scaring.
"The Bid is hated by 90% of businesses and should be immediately scrapped.
"The money illegally removed by the council should be return to local businesses so they can create local jobs."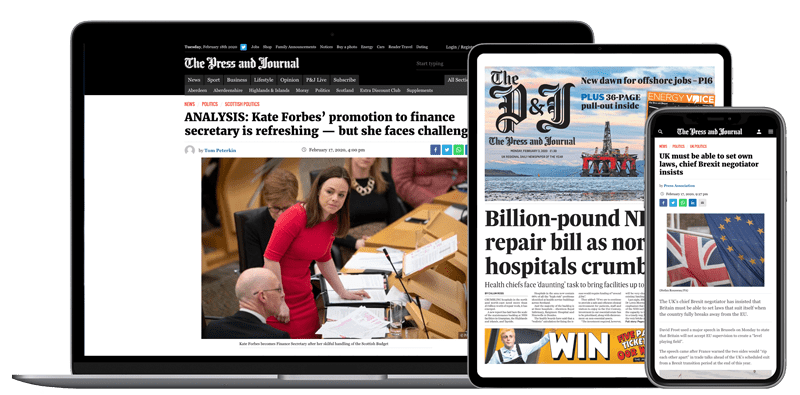 Help support quality local journalism … become a digital subscriber to The Press and Journal
For as little as £5.99 a month you can access all of our content, including Premium articles.
Subscribe