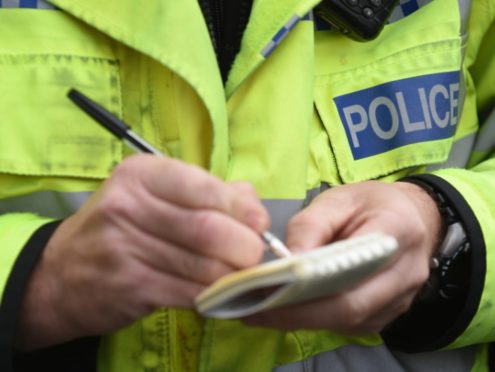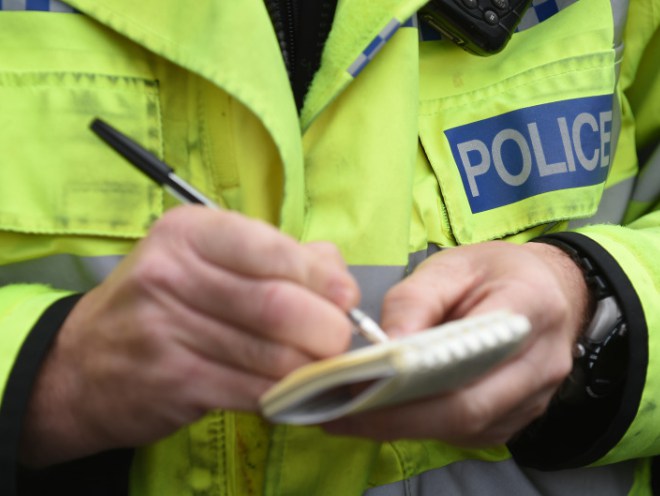 A dad has described the terrifying moment a lit firework was hurled at his car – with his four-year-old daughter inside.
Graeme Murray was travelling along Dale View Road in Peterhead when the explosive hit his car.
The 26-year-old said the rocket came "flying towards" them just moments after he had rolled the windows up, and admitted the incident could have been a lot worse.
Police have confirmed they are investigating the matter.
Mr Murray was taking his daughter to see her granny when the incident happened on Thursday night.
Having pulled up to a junction and been flashed to pull out, he made the maneouvre but believes that it was the occupants of that car that set off the firework in his direction.
The landscape gardener said: "It's a tight road so when I had pulled out after they flashed me to go first, I had tucked the car in so they could get past.
"I heard a noise.
"When I looked to my left, there was a rocket flying towards us.
"I tried to move out of the way but it hit the back window where my daughter was sitting.
"I scrambled to get to her, got into the back seat and managed to calm her down.
"She had been really hot in the car minutes before so I had the windows down.
"I'd just put them up when it happened so it could have been much worse."
Mr Murray believes the firework came from a silver Vauxhall Astra.
He said his daughter was still shaken by the incident, and urged anyone with information to contact the police.
"I'm so glad the window was up when it had happened," he added.
"It really shook me up.
"There are scorch marks on the car but there's no sustainable damage, thank goodness."
Local councillor Alan Fakley slammed the culprits, and said: "I condemn the stupidity of anyone who would fire an explosive at another or a vehicle.
"People need to stay safe and be careful around fireworks."
Police confirmed they were investigating reports of a firework being thrown at a vehicle in the Dales Road area of Peterhead between 7.30pm and 8pm on Thursday night.
Local Sergeant Alex Carle said: "Our enquiries are ongoing to establish the exact circumstances of this incident and I would encourage anyone with information, or anyone who was in the area at the time and saw anything, to get in touch on 101.
"In particular we would like to hear from anyone with information about a grey vehicle, possibly a Vauxhall Astra, which was carrying a group of young men and came from the industrial side of Damhead Way.
"When last seen the vehicle travelled onto Dales Road and thereafter onto Meethill Road."
He added: "I don't think I need to stress the dangers of handling fireworks in a completely irresponsible and dangerous way.
"Thankfully no injuries have been reported in this case but the outcome could have been much worse."