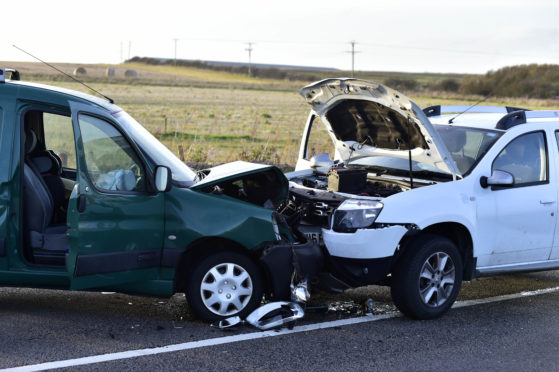 A motorist has been charged following a three vehicle crash on the outskirts of Peterhead.
Police had to cordon off a one-mile stretch of the A90 between Boddam power station and the Invernettie roundabout yesterday following the accident.
A white Dacia Duster and a dark green Citroen Berlingo crashed head-on just south of the roundabout at around 2pm, blocking the main entrance to Peterhead.
Both bonnets of the cars had lifted up and debris from headlights and bumpers could be seen strewn across the road.
Police said that a blue Renault HGV was also involved in the incident but it is not known if there was any damage to it.
An ambulance was sent to the scene of the crash but a police spokesman later confirmed that no one had been seriously hurt.
However one person was taken to hospital to be checked over for "slight injuries".
In addition, two fire engines were sent from the station in Peterhead after a police officer reported smoke and a burning smell coming from one of the vehicles.
Police blocked the road shortly after the collision, forcing motorists to take a three-mile detour to reach the town.
This led to many being caught in large tailbacks due to the volume of traffic taking the back roads through to the town.
The A90 was re-opened several hours later after recovery trucks arrived to tow away the car and van for repairs.
A police spokesman said: "The location of the crash was on the A90 at Peterhead at the roundabout near Sandford Garage.
"An ambulance was requested and fire service were in attendance as well.
"The road was closed between there and Boddam."
Last night officers confirmed that one person had been charged in connection with the crash, but were unable to confirm what the offences were.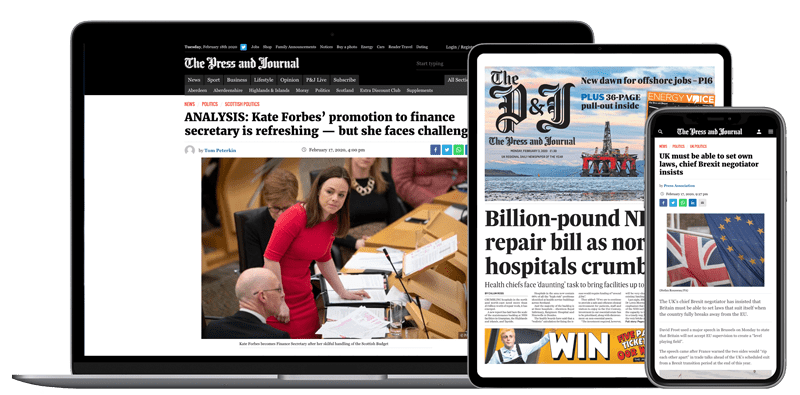 Help support quality local journalism … become a digital subscriber to The Press and Journal
For as little as £5.99 a month you can access all of our content, including Premium articles.
Subscribe