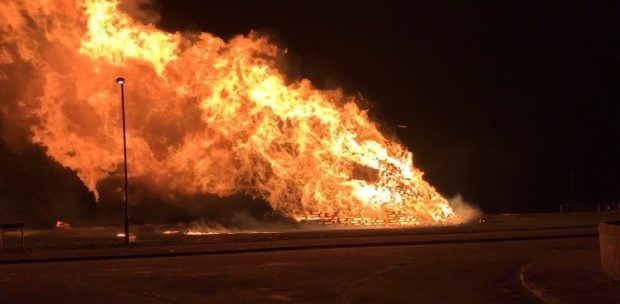 Coastguard crews have issued a warning after a number of distress flares were set off during the Gadle Braes bonfire.
The devices were seen by volunteers from Peterhead as event took place on Monday evening.
It is against the law to use such flares for any other purpose other than an emergency.
In a statement issued in the wake of the bonfire, a spokesperson for the Coastguard said: "Unfortunately during the events four or five flares where fired inland from the Raemoss Park area.
"These flares are recognised distress signals for maritime purposes and this act of stupidity could have tied up vital resources for a few hours investigating the source.
"It is illegal to intentionally use flares for any purpose other than signalling distress in a maritime environment and not for entertainment purposes."
Police said the incident had not been reported to them, but they have nonetheless appealed for anyone with information to call 101.