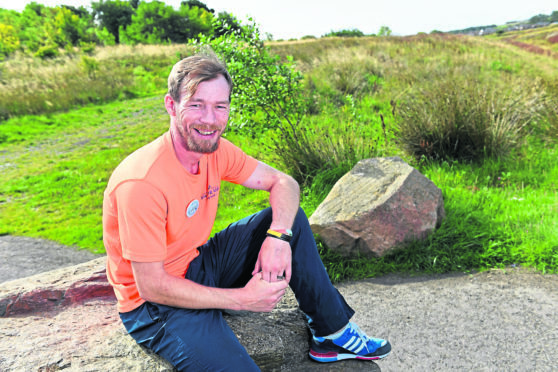 Members of a north-east fitness group have clocked up marathon distances in the last 15 days to raise money for their local food bank.
People from Shape Up Peterhead's FitClub took on the challenge of completing a 15 days to 15km running project.
Their aim was to raise money for the Peterhead Foodbank on Skelton Street, and particularly around Christmas time.
A Just Giving site was set up for those wishing to sponsor the enthusiastic athletes.
---
>> Keep up to date with the latest news with The P&J newsletter
---
Around 20 runners began the mission to cover one km on the first day, two km on the second day, until last night when they hit their 15th day doing the final 15km run.
Their total distance is 120km – the near equivalent of three marathons at 42km each.
The fundraising idea was put together by Shape Up Peterhead leader PJ Coutts.
He said: "Last year, I put myself through the 15-day challenge running more each day, so I could get back into running.
"I don't remember what it was that possessed me to do it, but I made it to 14 days and then struggled to get off of the toilet so gave up.
"So this year I decided it would be a great challenge for people to do.
"We created a Facebook group for people to post a daily sweaty selfie and something about their distance so they could keep track on their progress.
"So many people took on the challenge my feed has been nothing but running efforts with #15daysto15km.
"We also raised money for food parcels last year for the festive period, so I tried to think how we could raise money this year without making it a burden on certain people.
"No one deserves to be without food over winter.
"It became about fitness with friends and family sponsoring us all to run the distances each day via the one page instead of individual sponsor forms."
Initially, the aim was to raise £1,000 for the food bank.
But, as of last night the Just Giving page had taken in over £1,500, and a delighted Mr Coutts said: "It's looking like we're going to have a hefty amount to hand over.
"We've got some cash from people too, so there will be a lot. The amount isn't the only thing that surprised me.
"The number of people who have kept going at the challenge and completed the distances every day is brilliant."