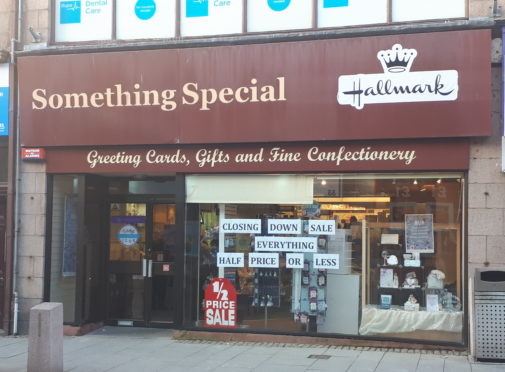 The shop belonging to the boss of a group set up to boost Peterhead town centre is closing down due to the changes on the high street.
Something Special, a card and gift shop owned by business improvement district (Bid) manager Iain Sutherland and his wife, Elizabeth, is closing down.
Half of the Marischal Street store in Peterhead closed last year, but now the owners have announced they are "restructuring" their business to adapt to the changes on the high street and shutting up after 16 years of trading.
Mr Sutherland said: "The shop is closing to allow our company to adapt to the high street moving from retail to other services.
"We are restructuring our business by closing 38 Marischal Street and we are working on changing our business model and location.
"We are working on the new business model and location at the moment.
"No jobs are expected to be at risk."
Councillor Stephen Calder described the closure as a blow to the town centre.
He said: "Half of the shop closed some time last year and this is the rest going too.
"It's a shame for the high street as a whole.
"It's definitely a loss for Marischal Street and I think one of the main problem is historic conditions placed on the buildings when they are let – some of those have been changed now but it's sad to see the shop go."
However, Councillor Alan Buchan – who is opposed to the Bid scheme headed up by Mr Sutherland – suggested the levy imposed on all businesses as part of the initiative was to blame.
Mr Buchan called for Bid to be axed, adding: "The Bid tax is an unnecessary burden that will see more closures similar to that of the so-called Bid Manager's shop.
"The Peterhead Bid is turning into an total farce.
"I am aware of at least two other businesses that saw the Bid tax as the final straw that closed in the town centre."
Last night co-owner Mr Sutherland did not make a connection between the Bid and the closure and stressed the company would continue but in a different model.
A closing down sale at Something Special is now on.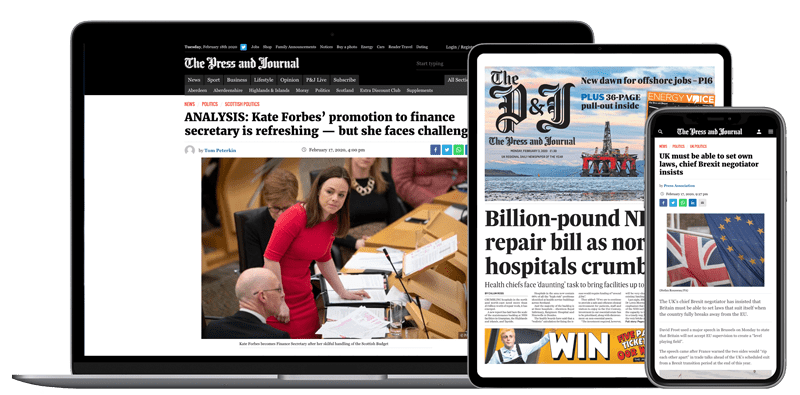 Help support quality local journalism … become a digital subscriber to The Press and Journal
For as little as £5.99 a month you can access all of our content, including Premium articles.
Subscribe