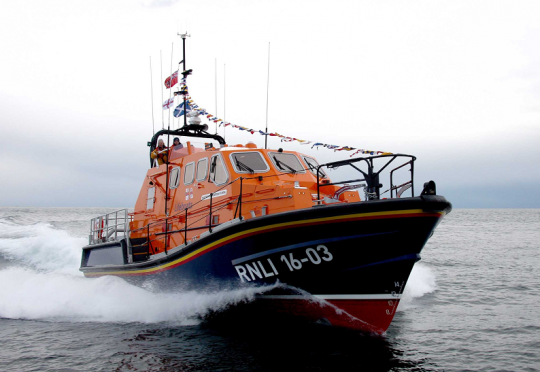 A man has been taken to hospital after getting stranded on rocks in Peterhead.
Peterhead RNLI Lifeboat and the Cruden Bay coastguard rescue team rushed to calls, following reports of a man in the water at Peterhead marina yesterday.
The man, who is thought to have ended up in the water from the harbour, had reached the rocks at the entrance to the area where he was subsequently stranded.
The lifeboat deployed its smaller craft and the man was escorted to ambulance teams who took him to hospital for precautionary checks.
A spokesman said: "The RNLI Peterhead Lifeboat 'The Misses Robertson of Kintail' was requested to launch by UK Coastguard on May 12 at 8.05am with its volunteer crew to a report of a man stranded on rocks at the entrance to Peterhead marina.
"The lifeboat made its way to the marina where it deployed its Y boat daughter craft.
"The casualty was safely recovered from the rocks by the Y boat, and taken to the lifeboat, then handed into the care of the coastguard."
An ambulance was waiting to see the casualty when he arrived on dry land.
A spokeswoman for the coastguard said: "We had a call from the police shortly before 8am about a gentleman who had entered the water at Peterhead harbour.
"He self rescued and the Peterhead lifeboat got him safely into the care of the ambulance team."
A spokesman for the police confirmed a call came from a member of the public who was concerned for the man's wellbeing.
He said: "It appears a male ended up in the water at the marina and rescued himself before the coastguard and RNLI got there.
"They assisted him and he was taken to the hospital by the ambulance to get checked out since he had spent time in the water."