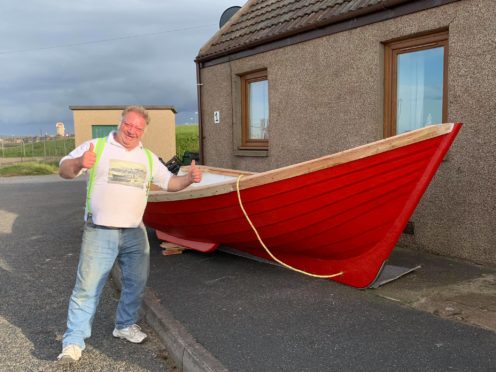 A north-east man has completed an unusual feat by building what is believed to be his community's first ever fishing boat constructed without any advance planning.
George Cameron decided not to bother with traditional methods of boat-building, such as setting out a blueprint, before going to work on the vessel last year.
The seasoned craftsman instead went only by a design idea he had in his head, making it up as he went along.
The boat has been named Aggie O, in reference to Mr Cameron's late grandmother's nickname.
The finishing touches are now being added to the vessel at the Buchanhaven Boat Shed, on Harbour Street in Peterhead, before it takes to the waves.
Mr Cameron, who is a member of the Buchanhaven Harbour committee, said he believes the bright red boat is "one of a kind".
He said: "I've still two or three jobs to do on it and I'm keeping it at my house just now.
"It's the very first boat of its kind and I built it with no plans or designs.
"I just built it out of my head."
Aggie O had been stationed at the boat shed since the community facility opened its doors last summer.
The building is used as space for local fishermen to maintain their boats, but it also features an aquarium and displays about Buchanhaven's fishing heritage.
It was wheeled out from the boat shed to Mr Cameron's home on Tuesday, to allow the building's aquarium to be filled up with water and for its own display of sea creatures to return.
Buchanhaven Boat Shed officially opened last June with the aim of keeping the north-east's fishing heritage alive.
It showcases the village's past and offers the next generation a glimpse of trades like boat-building and fishing.
Buchanhaven Harbour in Peterhead raised about £100,000 to create the facility.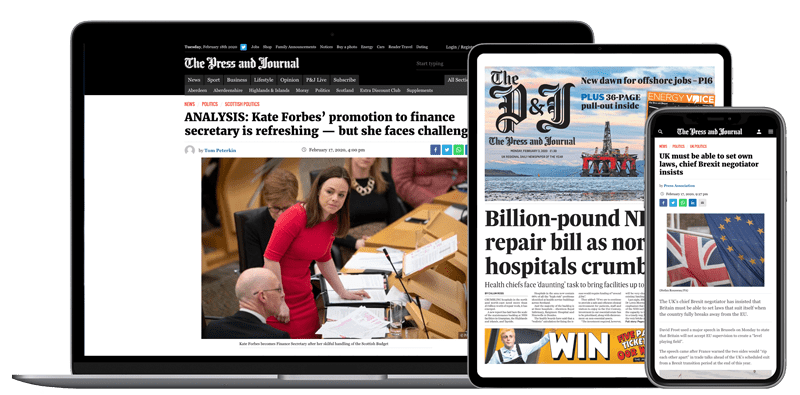 Help support quality local journalism … become a digital subscriber to The Press and Journal
For as little as £5.99 a month you can access all of our content, including Premium articles.
Subscribe