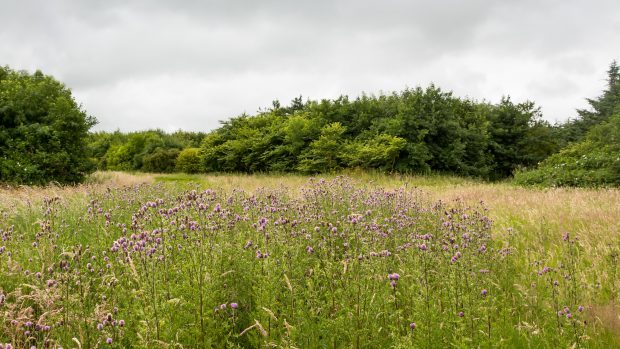 An area of overgrown woodland in Peterhead has been transformed into an adventure park where locals can participate in survival training.
The Brave Outdoors group took on the well-loved area, previously known as Buchan Meadows, after it was left without a tenant.
The non-profit organisation has subsequently transformed the 43-acre site, renaming it the Brave Community Woodland, with the aim of enticing more people outdoors.
In recent months, the group has launched a number of activities and events including a "Behind Enemy Lines" survival course aimed at adults and young people over 12.
The activity will test the participants' outdoor safety skills.
Created by the Brave Woodland group with the help of a local volunteer with a background in the armed forces, it aims to involve disparate people in a healthy teambuilding experience.
In addition, project manager Lewis Swales who is based at the woodlands, offers bushcraft courses, camp crafts, fire skills, shelter building and kite flying.
Mr Swales said: "If you like the outdoors, then the Woodlands probably has something for you – the only limit being your imagination."
Score Group confirmed the lease of the ground to the group at the start of 2019 and board members have made significant progress, but this is not the end of their plans.
Dave Skinner, chairman of the Brave Outdoors, said: "There are exciting times ahead for the community to be involved in an adventure which is bespoke to the area.
"We are keen to develop a range of facilities for community use as well as bring together a wide and diverse programme which is now being rolled out to the community."
Peterhead North and Rattray councillor Dianne Beagrie is among the officials who are pleased that locals can now take part in various activities in the popular green space.
As one of the directors of the Brave Outdoor board, Mrs Beagrie said: "I am delighted to see the Brave Community Woodland up and running.
"This is a great area for all the family to enjoy the outdoors for free.
"It's a work in progress with plans to revive the dog area again. Until then, there are plenty areas for everyone to enjoy the space."
To take part in one of the Behind Enemy Line courses as an individual or team, or to find out more visit the Brave Outdoors Facebook page, call Mr Swales on 07875 466327 or email thebraveoutdoors@outlook.com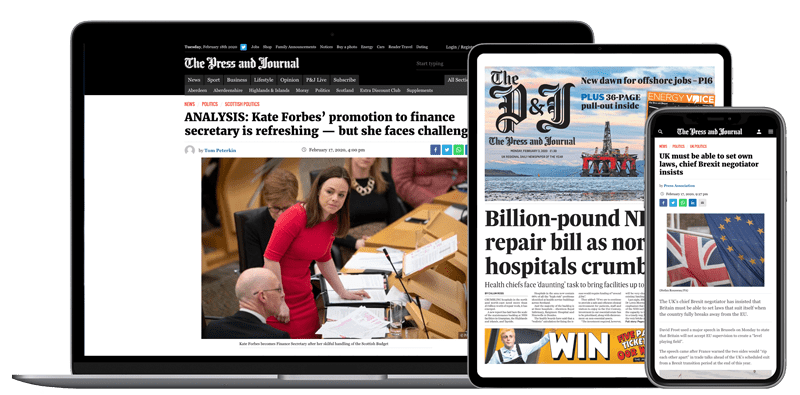 Help support quality local journalism … become a digital subscriber to The Press and Journal
For as little as £5.99 a month you can access all of our content, including Premium articles.
Subscribe