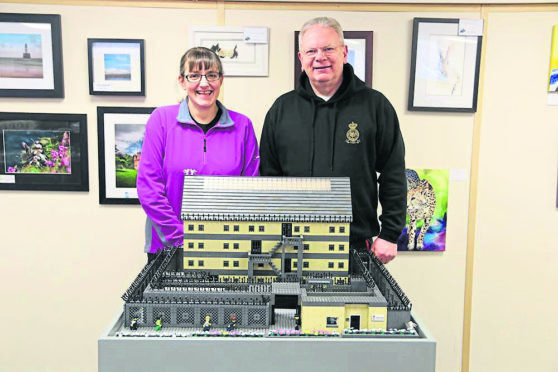 Working railways, Star Wars characters and an entire city all made of Lego will be going on display at a former north-east jail.
Brickmania takes place at Peterhead Prison Museum later this month, and enthusiasts from across the UK are expected to flock to Buchan to showcase their building skills.
This is the third year running it has been staged at the award-winning tourist attraction.
Organisers have always hoped it would be a regular occasion on the town's calendar.
Last year there were 25 exhibitors showing off the creations they had come up with using the famous coloured bricks.
The event is arranged by the Tartan Lego User Group (LUG), which represents adult fans of the Danish toy.
The first time it was held it took place in a former prison kitchen before moving to hall B in 2018.
Alex Geddes, operations manager at the museum, said he was more than happy to open the museum for scores of Lego fans once again.
He said: "The first year I was shocked with the volume of people coming through the door, and that is why we decided to expand.
"Last year again was a huge success and we were really excited this year when we saw some of the exhibits coming.
"It is definitely growing and, with people coming up from the south of England, it is a huge pat on the back for us."
Christine Aird from Tartan LUG said the group was "delighted" to be involved in the annual celebration of the bricks once again.
She said: "Tartan LUG is delighted to be hosting Brickmania 2019 at Peterhead Prison Museum.
"We have a wide range of fantastic builds coming with our members from all over the country."
Brickmania will take place at Peterhead Prison Museum on Saturday, July 20, between 10am and 4.30pm.
Peterhead Prison Museum opened its doors in 2016 having been closed as a jail by the authorities in 2013, after 125 years of service.