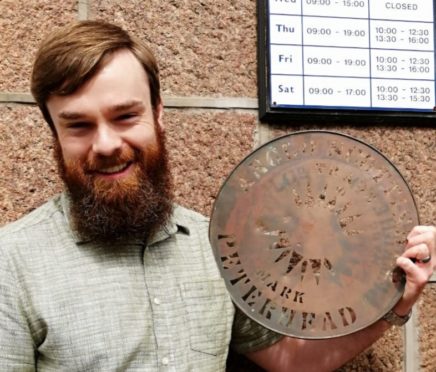 A new twist has been put on the annual antiques valuation in Peterhead Scottish Week.
This year, locals are also being invited to bring along precious possessions and items which are special to them, as well as aging artefacts.
Alongside the antiques dealers will be representatives from Live Life Aberdeenshire putting together their Precious Things, Precious Stories project.
Essentially, the team are aiming to create a digital catalogue of objects that are precious to north-east individuals and families.
Using the library services, 2D and 3D scans will be taken of the items brought forward and the accompanying history and story will be orally recorded.
It is hoped that the catalogue will then exist as a history book for the north-east that can easily showcase local cultural heritage.
Although antiques are welcome, any everyday object will be welcomed to the collection if it is special to someone and has a story.
Antiques dealer Robert Cook, from Attic Antiques, said: "Our event is now in its fourth year and this year is a wee bit special as we're raising money for Scottish Week and trying to get folk into the library for the Precious Things scheme.
"Precious Things is a Live Life Aberdeenshire initiative to photograph and store online images of people's precious things from antiques and heirlooms to their favourite teddy – it can be anything and will act as a social history object database of the north-east.
"The Scottish Week valuation days never fail to draw a crowd and always unearth some treasures from the local area.
"Over the years we've had church communion silver from Aberdeen, an album of Peterhead fishing vessels circa 1910, a 19th century copy of The Watter's Mou by Bram Stoker and even a WW1 German stick grenade – which was inert."
Chairwoman of Aberdeenshire council's communities committee Anne Stirling said: "We are looking for everyday objects through this unique project – those that are precious and important to the individual contributor.
"We hope to demonstrate that these objects and stories are vital to our shared cultural experience in Aberdeenshire and that by digitising, preserving, and providing a platform to share them, we are supporting people to value and take pride in their own personal histories, and in the communities in which they live."
Peterhead Scottish Week's annual antiques and Precious Things day will take place in Peterhead Library for free on July 27 from 10am to 4pm.