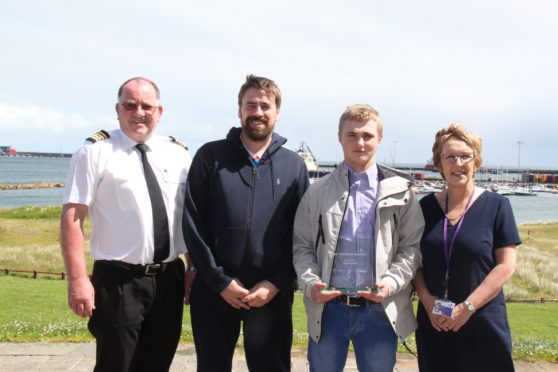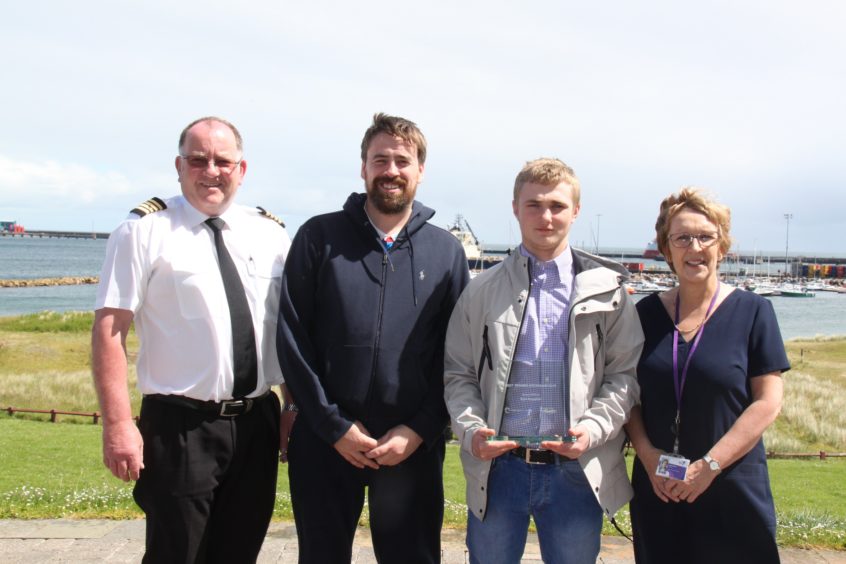 A former Scottish Maritime Academy pupil has won the trainee deckhand of the year accolade.
Kyle Rossiter, from Hatton, has been awarded the Peterhead Port Authority 2019 trophy for completing a twelve-week programme designed for new entrants moving into both commercial seafishing and the merchant fleet.
The marine academy runs the course three times a year and Mr Rossiter was selected by lecturers as the best overall student.
Mr Rossiter said: "My pals recommended the course to me – they had completed it and then went into fishing."
After he had finished the trainee deckhand course, he went down to the port quayside asking local skippers for a berth.
Skipper of Atlantic Challenge PD197, Alexander Buchan, subsequently gave him the opportunity to get hands-on experience.
Mr Buchan said: "When I first met Kyle, it was on the pier with him asking me if he could be given a trial on board for a trip.
"Instantly, this set him out from the pack – usually we have a young man's father or family friend ask us for this on their behalf. It was refreshing to see.
"In his limited time on board the vessel, Kyle has fitted in seamlessly and the crew speak highly of him.
"Kyle has fully bought into what the crew and myself have told him, that some short-term sacrifices will bring long-term gains for his future in the UK fishing industry.
"It's still early days, but by the time his training is finished, I am fully confident that Kyle will be at a level where he will have a long and successful future as a fisherman ahead of him."
However, Mr Rossiter' maiden journey was not all plain sailing.
He said: "My first trip was good, but hard – we landed over 1,900-plus boxes for five days fishing, so it was intense.
"I was seasick the whole trip, but I just had to get on with it.
"I will start seeing the benefits in a couple of months when I can carry out more jobs and I am looking forward to it."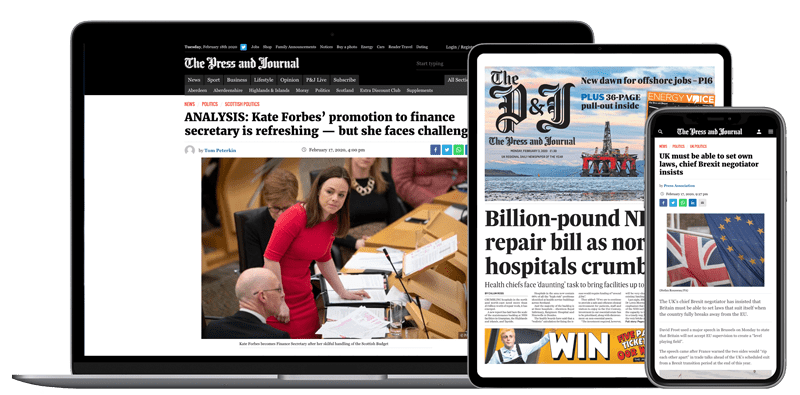 Help support quality local journalism … become a digital subscriber to The Press and Journal
For as little as £5.99 a month you can access all of our content, including Premium articles.
Subscribe