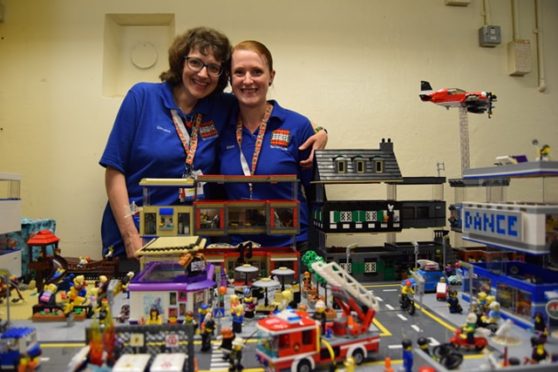 Record crowds have turned out out for a Lego extravaganza which just keeps building on its annual success.
Enthusiasts showcased displays of their collections at the fourth Brickmania in the Peterhead Prison Museum on Saturday.
Hosted by the Tartan LUG – the Lego Users Group – more than 2,000 people walked through the former cellblock doors to see the eclectic range of displays.
Children and adults were fascinated by the creations of group members and marvelled at the ferris wheel, a lighthouse, Star Wars characters and trains and turbines.
But it was the family-friendly atmosphere and enthusiasm inside the venue which explained this event's burgeoning popularity.
Tartan LUG chairwoman Christine Aird welcomed visitors to the exhibition alongside her husband Stewart who organised the tombola in aid of the RNLI lifeboat.
Mrs Aird said: "Today has been a phenomenal success – we've had 35 displayers from all across Scotland with amazing creations.
"All the visitors have loved it and have been so keen to take part in everything – our tombola sold out early in the afternoon.
"We've had a record turn-out and everyone has had a fantastic time at our fourth event, so for the fifth we're hoping to do something big."
Exploring the hallway which, only five years ago, housed criminals in the region, it was clear that Tartan LUG has a strong family element.
Husband-and-wife team Alison and Callum Clayton had their displays side-by-side.
Mrs Clayton said: "Most of us arrived yesterday to set up our pieces – mine took me about two and a half hours.
"It started off as a small build, but gradually I added more buildings until I had to incorporate a road to tie it all together.
"I don't like taking mine apart, but my husband will build something for about two years and then take it to bits."
Mr Clayton added: "Today has been great for us as there has been a steady stream of people coming in, but it's great when you get curious kids or ones who know a lot about Lego – it's fun to quiz them.
"Since our daughter was born, we've been doing a few hours here and there, but we're hoping she might also be able to come along next year."
Fiona Macphee and her mum Lesley Crawford travelled from Oban to showcase their impressive buildings collection.
Mrs Macphee said: "This is the second year we've come down and it's great.
"It's a good chance to show off the range of architectural pieces and it's great to hear when people say 'I've been there'. I'm an architect myself."
To find out more about Tartan LUG, visit their website at www.tartanlug.com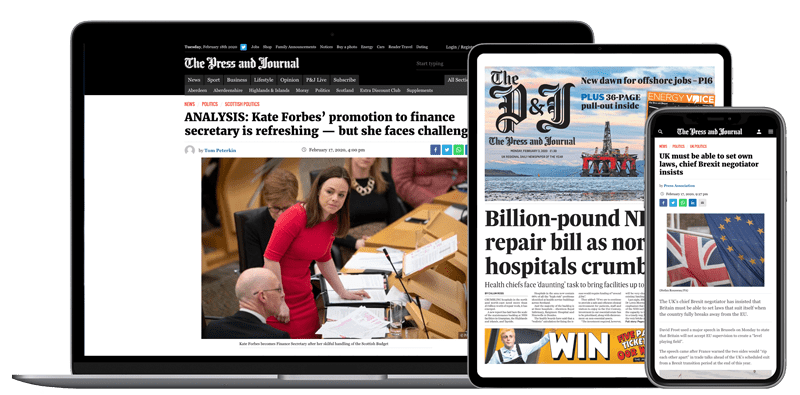 Help support quality local journalism … become a digital subscriber to The Press and Journal
For as little as £5.99 a month you can access all of our content, including Premium articles.
Subscribe