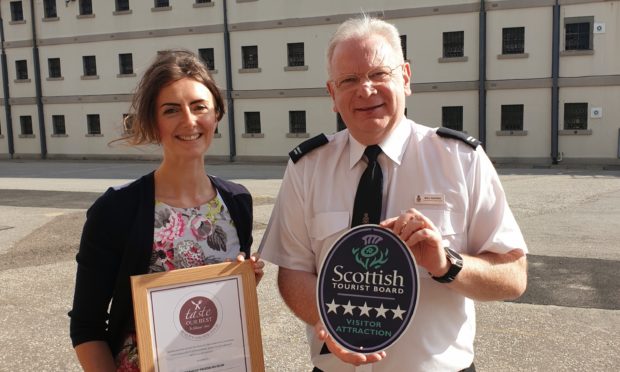 A former prison has been officially named five-star visitor attraction.
Peterhead Prison Museum has been awarded the prestigious five star rating from VisitScotland – joining the likes of the Gordon Highlanders Museum in Aberdeen and the Museum of Scottish Lighthouses in Fraserburgh.
The attraction has become hugely popular since opening in 2016, giving visitors the chance to see what life behind bars at one of Scotland's most notorious jails was like.
The former Victorian prison housed some of the country's hardest and most violent men until its closure in 2013.
In June 2016 it reopened as a prison museum, allowing members to tour the cells, laundry block, hospital areas, court room, punishment block and exercise yard.
Tours and talks are also held, with former prison guard Jackie Stewart – who was held hostage in the 1987 riots – among the guides.
Now VisitScotland has recognised the attraction's merits and awarded it five stars.
Museum operations manager Alex Geddes described the news as "both exciting and very humbling".
He said: "We are very proud to be part of VisitScotland's Quality Assurance scheme, as Scotland's tourism standards are world-renowned.
"We will now focus all our energies on providing exceptional service throughout our museum, so visitors leave with lasting memories of a warm Scottish welcome.
"The museum has still a lot to learn and achieve in the years ahead, but I would like to take this opportunity to thank VisitScotland's Quality Assurance team for all their advice and support over the years and I look forward to working closely with them in the future as we continue to strive to give guests that exceptional level of service for which Scotland is renowned."
The Refuge Cafe at the museum has also been awarded a Taste Our Best award.
From a joint initiative between VisitScotland and the Scottish Government, this aims to encourage eateries to deliver the best Scottish food and drink experience and promote local produce.
VisitScotland regional manager Jo Robinson said: "I would like to offer my sincere congratulations to Alex and his team on this outstanding achievement.
"This five-star grading is a true testament to the hard work and commitment of every staff member and volunteers and is a glowing example of the quality of experiences on offer in the north-east of Scotland.
"Where else can you experience life behind bars – from the cells to the kitchens – and be allowed to walk free again afterwards?"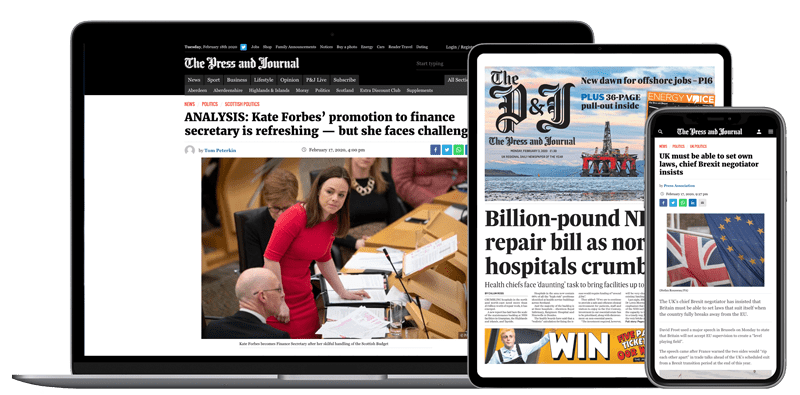 Help support quality local journalism … become a digital subscriber to The Press and Journal
For as little as £5.99 a month you can access all of our content, including Premium articles.
Subscribe