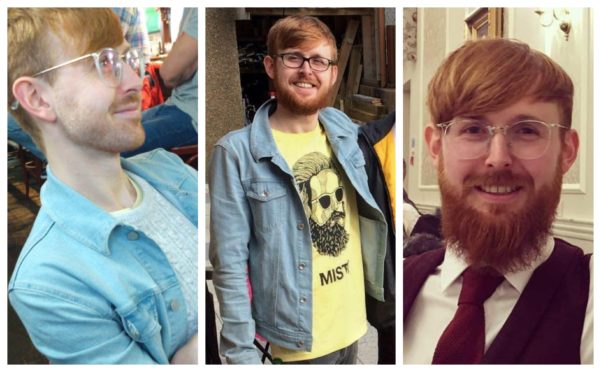 The friends of a missing north-east man raised £1,000 within just a few hours to buy a drone to help search for him.
Ruairidh Sandison has been missing from Peterhead since Saturday, August 10.
Police launched a massive search for the 24-year-old in the days after his disappearance but it was scaled down towards the end of last month.
Mr Sandison's friends have helped the effort by scouring the coastal area where he was last seen, and yesterday they launched an online appeal for donations to enable them to purchase a drone and remotely scour areas which are hard to reach on foot.
They hoped to amass £750 from well-wishers, with the intention of contributing the rest of the money needed for the £829 device themselves.
But the group were astounded when the tally surpassed that sum within two hours and reached £1,000 shortly after 5pm.
Some people pledged as much as £50, while scores of others chipped in with £10 or £20 donations to the cause.
A statement on the Missing Persons: Ruairidh Sandison page on Facebook thanked everyone who offered their support.
It said: "Thank you so much to everyone that has donated, we have surpassed our goal of £750 within two hours.
"The support we have received from everyone over the past month has been overwhelming and it is greatly appreciated by all of Ruairidh's friends and family.
"The drone we aim to purchase is £829, we set our goal of £750 with the aim to make up the rest ourselves.
"We will keep you all updated on the campaign and would like to extend our sincere gratitude once again."
The statement added that all donations received in excess of £829 will be donated "to a cause chosen by Ruairidh's family".
His friends also yesterday thanked other drone-owners who have already helped out by offering them use of their equipment in recent weeks.
Mr Sandison was last seen almost a month ago in the Gadle Braes area of Peterhead after a night out.
He is described as about 6ft tall, slim and has ginger hair. He was wearing a grey jumper, yellow T-shirt, black jeans and burgundy Dr Martens boots.
Anyone with information should call the police on 101 and quote the reference number 2611 of August 10.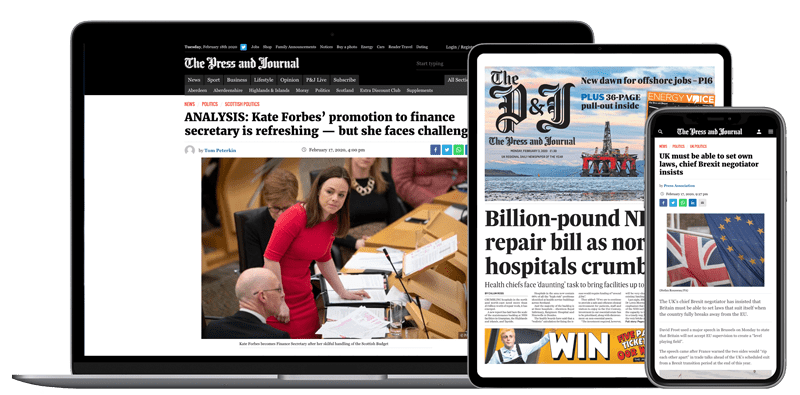 Help support quality local journalism … become a digital subscriber to The Press and Journal
For as little as £5.99 a month you can access all of our content, including Premium articles.
Subscribe