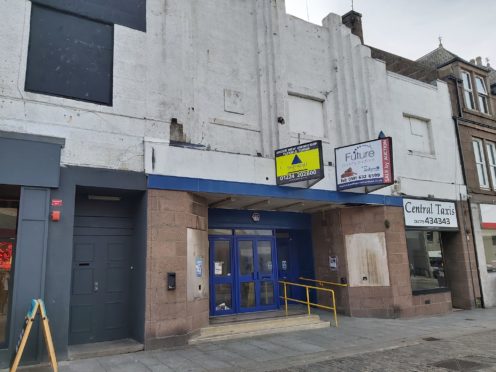 A former bingo hall could be transformed into a five-screen cinema – 80 years after first opening as a movie theatre.
Irish company Melcorpo Commercial Properties Ltd wants to develop the cinema in Peterhead town centre, much to the delight of locals.
The firm has now lodged an application for a building warrant for the former Gala Bingo hall, which closed in January 2018.
Melcorpo's investment director Brian Gilligan said: "We have ambitious plans for a fantastic modern cinema in Peterhead.
"We have been working very closely with Aberdeenshire Council over the last few months to make this exciting project happen for the people of Peterhead and Aberdeenshire, and we're very hopeful that we will have great news to announce soon."
Stephen Smith, chairman of the Peterhead Development Partnership and one of the town's councillors, is excited to see the project move forward.
Mr Smith said: "One of the consistent pieces of feedback when people are asked what they want to see in the town is a cinema.
"That has to be a commercial development of course, and from the discussions I've had with the director of the Irish cinema company who are interested, they are very keen to see if this can be viable.
"The cinema they operate in Wexford. It is in a town with a similar-sized population to Peterhead so it's really great to see this interest being shown in Peterhead town centre."
John Pascoe, chairman of Rediscover Peterhead said: "Any new business coming into the town and taking up an empty building in the centre is to be welcomed.
"The leisure sector would be especially desirable to compliment other offerings in Peterhead and to help grow the night time economy.
"A cinema is a "gap" that we had identified in the gap analysis as part of our Invest in Peterhead project and to redevelop a large hard-to-let commercial unit in the town centre, would be a real bonus to Peterhead."
Due to planning constraints, councillors cannot comment on the upcoming application but broadly said they were pleased new businesses are considering Peterhead.
Councillor Iain Sutherland said: "There is a breath of fresh air blowing through Peterhead town centre with increased interest in business investment from both local and national companies and a sense of optimism that's been missing for a while."