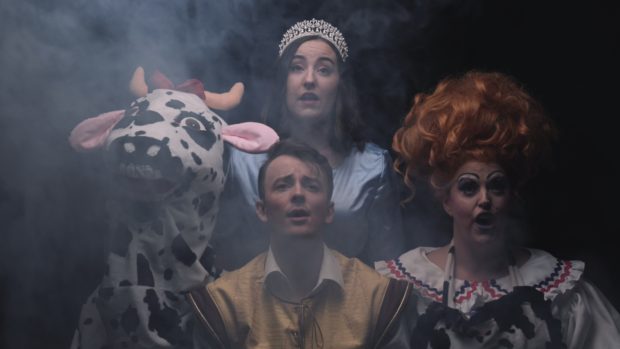 Pantomime performers have brought a kind of magic to north-east town with a Doric parody of a legendary rock anthem.
The Peterhead Panto Group has produced a spoof version of Queen's famous video for Bohemian Rhapsody in a bid to promote its annual Christmas production.
The clip, promoting this year's Jack and the Beanstalk show, has been viewed thousands of times online.
Peterhead Pantomime 2019 | Jack & the Beanstalk

DRUM ROLL PLEASE… We present to you "A Panto Rhapsody"Turn off the lights, crank up the volume and enjoy Orchard Media Solutions' latest creation to celebrate the launch of our ticket sales. Oh and be sure to watch in HD to appreciate those facial expressions. Our sales event will be held on Saturday 26th October at 9am in Peterhead Community Theatre and tickets can be purchased at £10 each. Sales will be capped at a maximum of 6 tickets per person. Full details will be published on our website www.peterheadpanto.com So get yourself a ticket and join us for a GIANT adventure this December! PS: No cows were harmed in the making of this video.

Posted by Peterhead Panto Group on Thursday, 17 October 2019
It teases the story of through remixed Doric lyrics of the original song – which were rewritten by panto co-director Alasdair Corbett.
Orchard Media Solutions directors Steven and Cheryl Lawrence helped complete the homage.
They say they sat down with Mr Corbett for a "brainstorming session" in hopes of coming up with the perfect way to announce that tickets were going on sale.
Mr Lawrence said: "We sat down with the directors, who went through the story of Jack and the Beanstalk with us.
"This is the fifth time that we have been working with them and every year we try to think of how to make something better or different.
"We wanted to be more musically-based this year, since they have a particularly strong vocal cast.
"We were bouncing ideas around about a black background element and a powerful one in that regard is Bohemian Rhapsody – which is very iconic."
Mr Corbett said the rehashed lyrics "came naturally", and he wrote them in a span of a day.
He said: "I tried to keep it as close to the sounds and words of the original song.
"It felt like a no-brainer to get the cow involved with all the 'o' noises.
"I found it quite easy, I would work on it on and off throughout a day. I would put it down and then come back to it."
However, the team admitted to feeling under pressure as they tried to parody the famous rock song.
Mr Corbett added: "There was a little bit of fear.
"There was that danger of trying to pull this off, since it's such an incredibly difficult song to sing.
"But everyone really loved the idea and rose to the challenge."
Mr Corbett said the team were "amazed" with the final product before it debuted online.
This year the Peterhead Panto group is encouraging those interested to purchase tickets in person after last year's flood of purchases crashed their website in the first 10 minutes of the sale.
Tickets will go sale at 9am on Saturday, can be purchased at the Peterhead Community Theatre.
For more information, people can visit www.peterheadpanto.com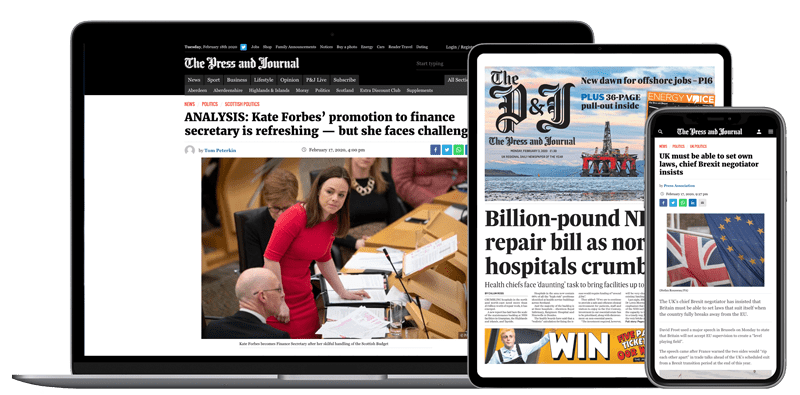 Help support quality local journalism … become a digital subscriber to The Press and Journal
For as little as £5.99 a month you can access all of our content, including Premium articles.
Subscribe