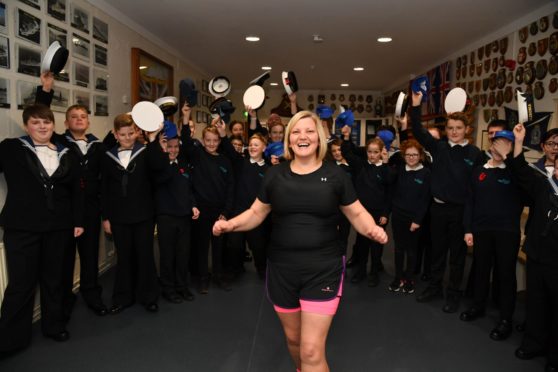 A Peterhead cadet officer is pulling on her running shoes to raise cash for the unit after securing a place in the London Marathon.
Marleen Mowatt is already putting in the miles in preparation for the 26-mile run in April, but has also organised some extra fundraisers to motivate her further.
Next weekend, there will be a coffee morning and plans are in the pipeline for a heart-start training day in January.
Mrs Mowatt, officer-in-charge at Peterhead Sea Cadets, has completed several half marathons before and is looking forward to the challenge.
The mother-of-two said: "I've wanted to run a marathon for years now and I'm so excited to finally be doing this, especially for something that I'm really passionate about.
"My training involves building up miles. I've done a few half marathons before and gradually building up the miles doesn't always feel good at the time but it has really good mental benefits afterwards."
She hopes to inspire the young cadets to complete their own goals.
"Some of the sea cadets think I'm a bit mental, but for the most part they find it quite inspiring," she said. "I tell them if you work hard, you can achieve great things and I hope to set an example for them having taken on this challenge."
Next Saturday, there will be a coffee morning at the sea cadet unit in Peterhead from 10am-2pm.
And in January, the unit hope to hold a first aid session that people can donate to attend. The plans are still being finalised. All money raised will go towards the sea cadets.
Mrs Mowatt said: "The sea cadets is a charity that teaches young people life long skills like how to sail and do adventure training. The money raised will help us to continue providing these opportunities."
To support the effort, click here.
Anyone interested in volunteering with the cadets should also get in touch.