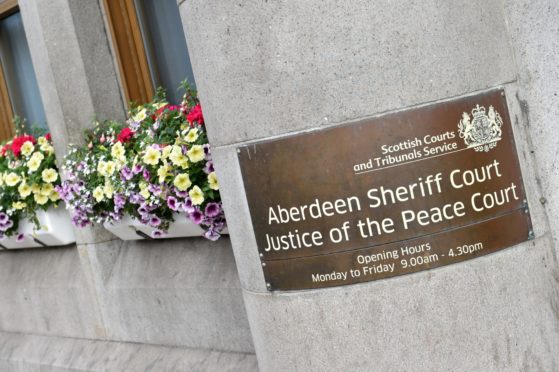 A Peterhead man has lost his wife and job after he was caught sending sexually explicit messages to an undercover police officer posing as a young girl.
Robert Campbell sent various messages of a sexual nature to who he believed was as a 12-year-old girl between December 18 last year, and January 27, 2019.
He appeared in Aberdeen Sheriff Court yesterday, having admitted the offence previously.
The court heard Campbell began texting the girl, who he believed was nearing her 13th birthday, and that it became "explicitly sexualised".
However, he was really messaging an undercover officer taking part in a covert operation, designed at targeting online sexual exploitation.
In March, police swooped on his home while he was at home with his then-wife and seized a mobile phone, laptop and iPad.
Defence solicitor Stuart Murray told the court that since he was caught, he had lost his job and his wife left him.
He said Campbell, of Clerkhill Road, Peterhead, had always been in employment ever since he left school, but has now been left without "any real future".
Sheriff Andrew Miller said: "These conversations were appalling and contained explicitly sexualised content.
"Despite the severity of these charges, prison is not the only option available."
He sentenced him to 200 hours of unpaid work to be carried out over 12 months, and ordered him to take part in the sexual offender's programme Moving Forward Making Changes.