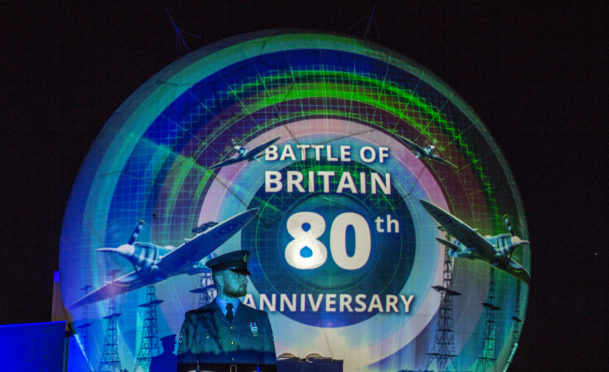 A north-east radar station is helping highlight the 80th anniversary of the Battle of Britain as part of a national tribute to the unsung heroes who lit the way to an Royal Air Force victory.
It was stations such as that at Buchan Head, on Stirling Hill near Peterhead, which provided invaluable intelligence during the Second World War and during the Battle of Britain, when the Luftwaffe boasted nearly twice as many aircraft as the RAF.
It was lit up last night as part of a national tribute organised by the RAF Benevolent Fund welfare charity to coincide with a light show at the country's first aircraft radar station at Bawdsey in Suffolk.
In 1940, the Buchan Head station formed part of a chain of radar towers, standing 360ft tall and spanning Britain's coastline from the Shetland Islands down to Cornwall.
Battle of Britain pilot John 'Paddy' Hemingway, said: "In reality, the system worked so well that the time from a blip on the radar to a squadron in the air to meet it was six minutes.
"The climb rates of the Hurricanes and Spitfires put the fighters at 15,000 feet within six minutes of leaving the ground.
"Time was a crucial factor in the battle. The ability to get to fighting altitude -10,000 to 15,000 feet – usually-proved critical and the aid of radar early warning would prove to be one of the vital British advantages in the battle."
The battle was also commemorated on Sunday, when almost 30 veterans and Royal British Legion Scotland supporters from Peterhead and Longside branches gathered at the RAF Peterhead memorial for a wreath-laying ceremony and to observe a silence in tribute to those involved in the three-month battle.
The service, scaled back to adhere to coronavirus lockdown restrictions, included a flypast by four aircraft from the Buchan Aero Club.
UK-wide, the anniversary was marked with the addition of four new sites, including an air raid shelter and a secret bunker, to the National Heritage List.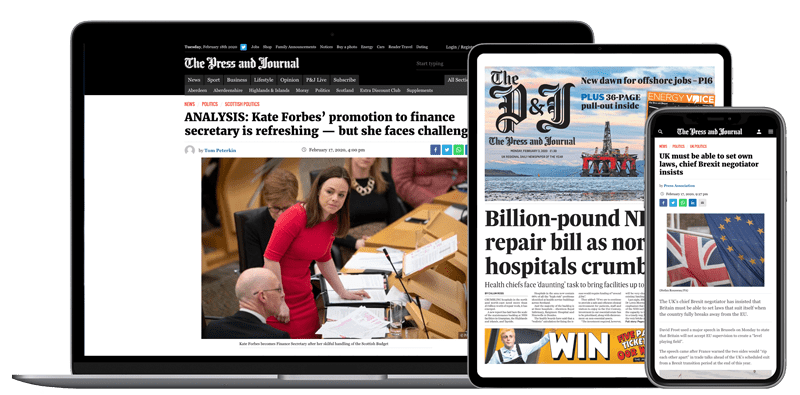 Help support quality local journalism … become a digital subscriber to The Press and Journal
For as little as £5.99 a month you can access all of our content, including Premium articles.
Subscribe