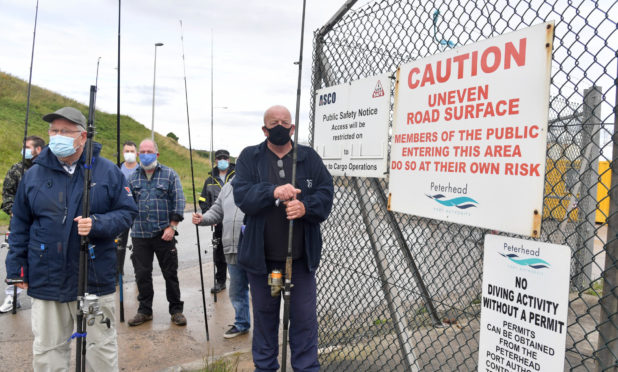 Fishermen angling to see access to what they believe are publicly-owned breakwaters in Peterhead reinstated have attracted more than 770 signatures to a petition in just a few days.
Peterhead Angling Club is leading the calls for oil services firm Asco, currently renting the breakwaters from Peterhead Port Authority, to rethink its decision to deny public access to the north and south piers.
The long-running debate came to a head after a six-week review by the oil firm deemed it was not safe to ever reopen the piers, closed off during the lockdown, to the public.
There has since followed peaceful protests by fisherman at the pier. Now a petition aimed at overturning Asco's decision has been launched.
One of the organisers, and founding member of Peterhead Angling Club, Bruce Buchan believes the decision is a "social injustice".
He said: "The breakwaters of Peterhead were donated to the community by the admiralty in 1959.
"The breakwaters are public property, managed by the port authority, but leased to Aberdeen service company for 999 years," he added. "What is the difference between transferring public property to private ownership, and granting a 999-year lease?"
Asco believes its review, carried out in conjunction with the port authority, "illustrates conclusively that the risks these areas pose to public safety cannot be mitigated to an acceptable level" and has no plans to reconsider its position.
Mr Buchan disagrees, and believes the breakwaters are public property and protected under a government land bill from being transferred to private ownership..
He added: "A powerful private company is riding rough shod over the communities, culture, and heritage of Peterhead, and surrounding area.
"This is a social injustice for all people in Peterhead.
"It is entirely wrong for powerful companies to use their powers to impose a social injustice on communities with less powers."
He believes there's no reason for the firm, which took on the lease in the 1970s, to revert from the previous status-quo which allowed people to fish on the breakwaters.
"They are assets for the town and have shaped the local culture and of Peterhead and surrounding areas," he added. "Five generations of local families have fished on these piers."
The club says the next step will be to start a crowdfunding campaign to allow it to begin civil action in the courts for access to the land.
An Asco spokeswoman added: "As operational controller of the north and south breakwaters and Berth 18, Asco owes a duty of care to protect the public from potential harm.
"Unfortunately, this can only be achieved through prevention of public access to these areas."
View the petition by searching "the people of Peterhead" online at www.change.org.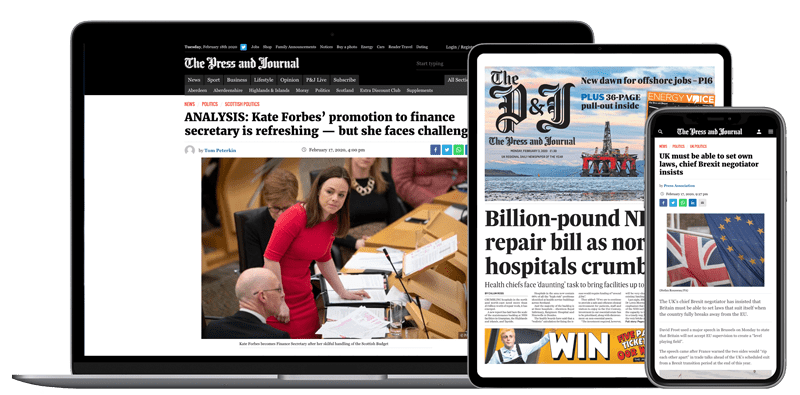 Help support quality local journalism … become a digital subscriber to The Press and Journal
For as little as £5.99 a month you can access all of our content, including Premium articles.
Subscribe