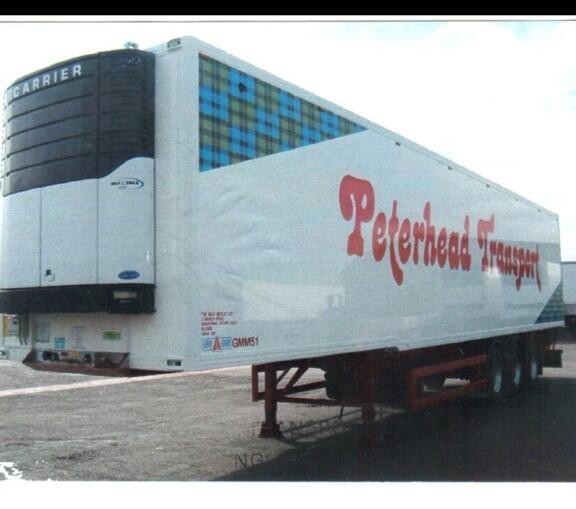 Thieves have pulled off a bizarre £60,000 prawns heist at a top north-east food processing plant.
They forced their way into the premises in Peterhead and made off with a refrigerated trailer full of the prized shellfish.
The lorry contained about 11 tonnes of unprocessed seafood – and the crooks are now facing a race against time to sell it on the black market.
Bosses at Laeso Fish said the prawns had a limited shelf life and would have to be disposed of quickly.
But they also believe the thieves – who used their own tractor unit to haul away the £100,000 trailer – knew exactly what they were doing.
Sandy McRobbie, who is manager at the company's factory in Peterhead's Damhead Way, estimated the stolen cargo would last only three days before it started to go off.
He added: "In my 16 years working here, I have never heard of anything like this happening before.
"We had hired the lorry because there was an overspill of prawns at the factory and we needed more room to store them.
"It's something we've done from time to time, nothing unusual about it.
"Whoever did this knew what they were doing. This was a very well organised operation.
"They must have used bolt cutters to snap off the lock and get in through the gates.
"They had their own unit and hitched the trailer onto it before driving off."
Mr McRobbie added: "They would have had to take these prawns to a processors and they wouldn't have much time left to get them there.
"This isn't something they could easily offload anywhere."
Last night, police issued an image of the trailer – leased from Buckie-firm Real McKay – and appealed to witnesses to get in touch.
Constable Jon MacDonald, who is leading the inquiry, said: "The vehicle and trailer are quite distinctive and I would ask anyone who has seen them to contact us.
"Likewise, if anybody was in the area at the time of the incident and saw anything suspicious they are urged to get in touch with us."
Police took to microblogging site Twitter to appeal for witnesses who may have seen "something fishy" going on.
Police were last night trawling through hours of CCTV footage from neighbouring companies, and said the cab used to remove the trailer was white and blue, with a grey stripe.
They have urged anyone with information on the theft, which happened between Sunday night and Monday morning, to contact then on 101, or Crimestoppers on 0800 555111.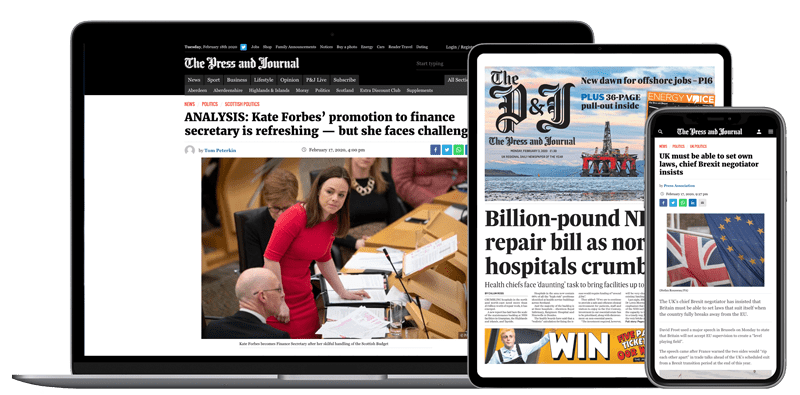 Help support quality local journalism … become a digital subscriber to The Press and Journal
For as little as £5.99 a month you can access all of our content, including Premium articles.
Subscribe