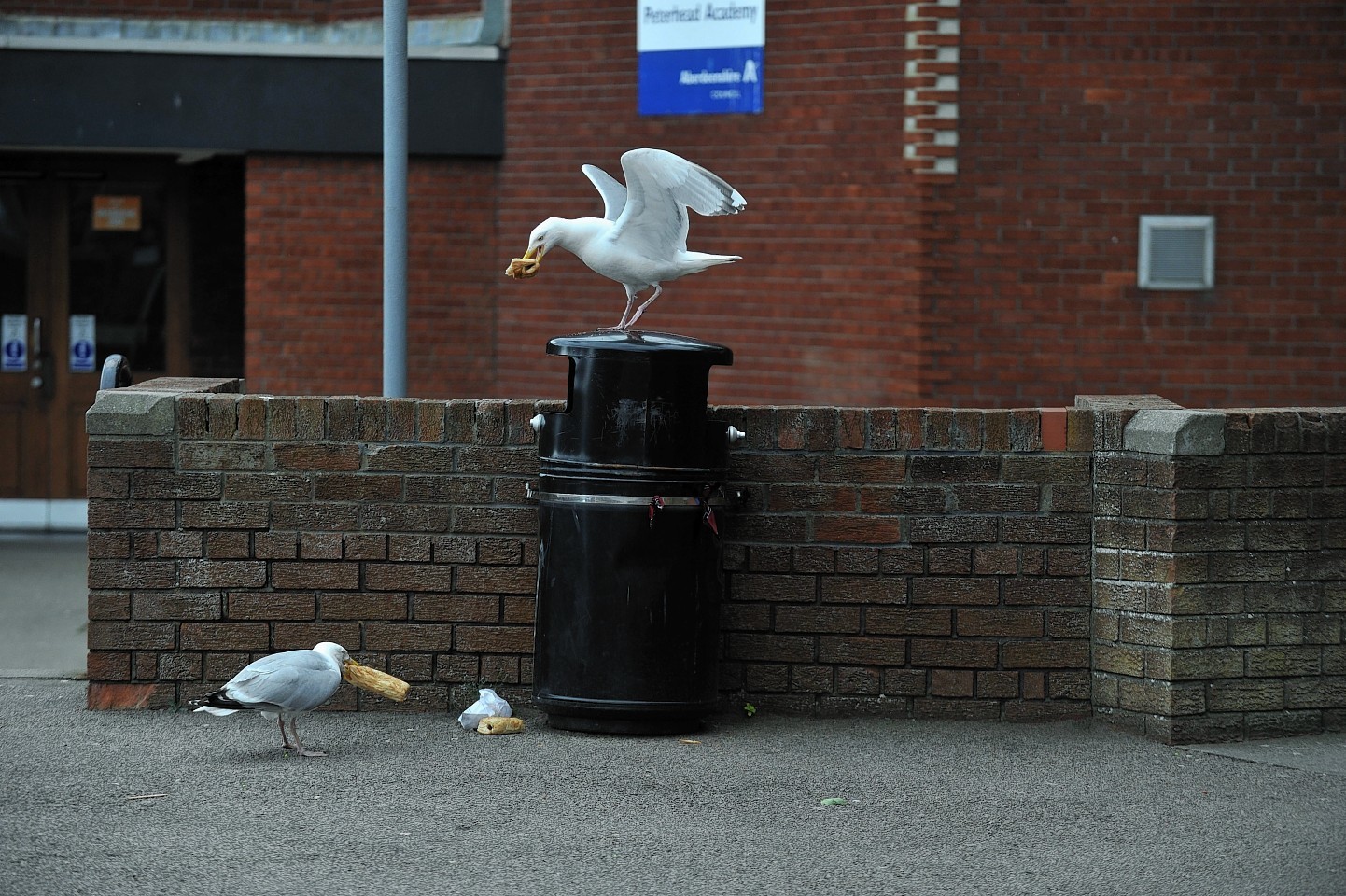 A falconer is being drafted in to combat Peterhead's gull menace after residents claimed the town has been overrun.
In recent weeks, local people have been attacked by the aggressive seabirds as nesting season hits its peak.
Handler Ian Davidson and his Harris Hawk Storm will patrol Peterhead town centre throughout August.
Storm will be flown around the busy Drummers' Corner, Broad Street and Queen Street areas of the town to distract gulls who may be harassing shoppers.
This year has been a very successful breeding season for Herring and Lesser Black Backed Gulls, which are increasingly nesting around Peterhead.
Heather Barclay, Peterhead town centre project officer and a former countryside ranger, said: "The nesting season typically begins in April, and the current issues in Peterhead are caused by young birds hatched this year competing for food with adults.
"Gulls can be very aggressive at this time, not only with each other but also towards people.
"In the meantime, it's hoped the 'fly and scare' measures will reduce the risk of attacks on people.
"Anyone in the habit of feeding them intentionally can also help by stopping, as it's simply leading them into a life of crime, associating people with a source of food."
She added that gull numbers should steadily fall in the coming weeks as young birds head out to sea and along the coast.
In 2013 Aberdeenshire Council received 36 formal complaints about gulls, ranging from nesting on private property to attacks on young children.
The local authority is now investigating other methods of reducing bird numbers, including nest and egg removal and gull proofing on buildings.
It is currently illegal to capture, harm or kill any wild bird or interfere with nests or eggs however the Scottish Government can issue licences to control certain species.
An RSPB spokesperson said: "During the breeding season, gulls can be quite visible in our towns and cities and may become territorial while there are chicks in the nest.
"This behaviour typically lessens as the breeding season comes to an end and chicks fledge.
"Where nesting gulls present a risk to public health, there are a number of measures that can be taken to deter them such as reducing the availability of food and putting up physical barriers to stop nesting."
Mr Davidson and Storm are being funded through the Peterhead Town Centre Action Plan.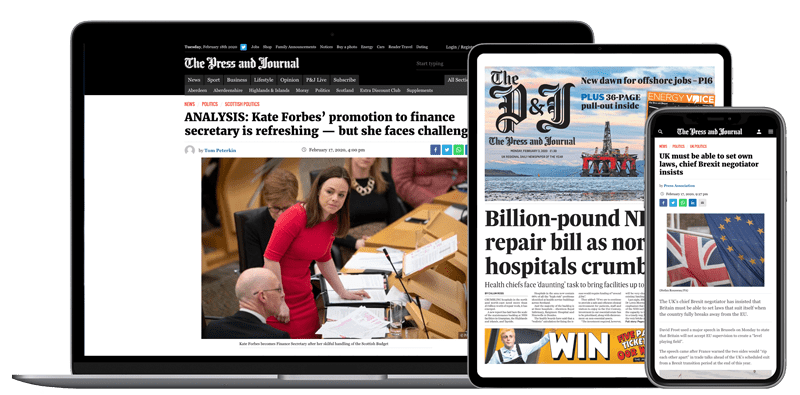 Help support quality local journalism … become a digital subscriber to The Press and Journal
For as little as £5.99 a month you can access all of our content, including Premium articles.
Subscribe