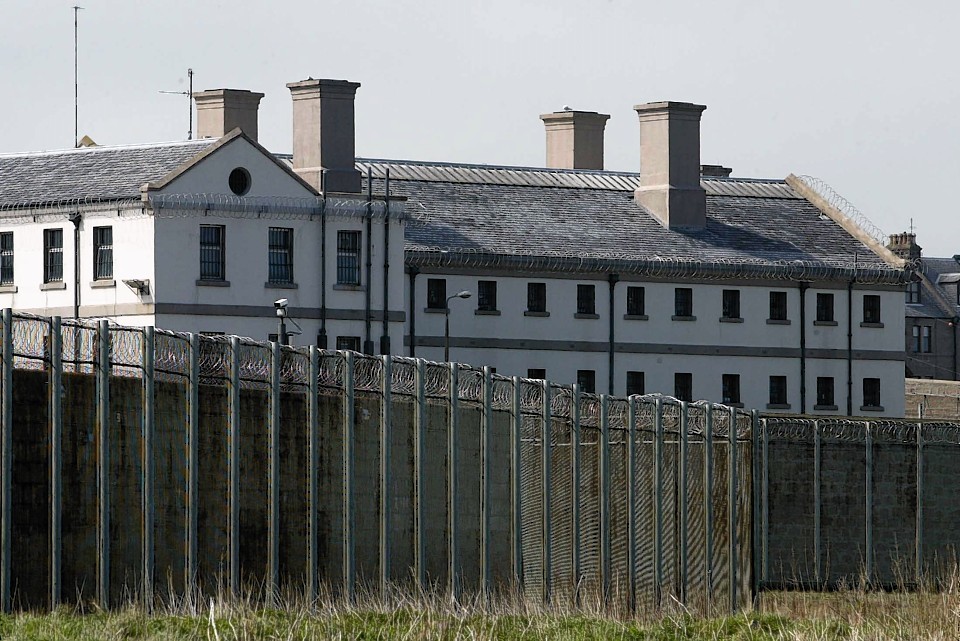 A child molester who was described by a judge as a "dangerous psychopath" is about to score a second compensation pay-out from prison bosses – because he was unhappy with the treatment he received for his toothache.
Neil Robertson successfully sued the Scottish Prison Service in 2009 after blaming Peterhead Prison staff for failing to get him an NHS dentist.
Today the Press and Journal can reveal the paedophile has launched fresh legal action against the service, this time claiming that the treatment he eventually received wasn't good enough.
It is understood Robertson had to have several teeth removed because of what a health expert described as "negligent" dental work.
The 48-year-old, who posed as a pilot to woo his seven-year-old victim's mother then betrayed her trust, is suing the service for £20,000.
And yesterday, a spokesman for the prison body confirmed it was now working on an out-of-court settlement.
A civil action hearing, which was due to be held at Peterhead Sheriff Court last Friday, was abandoned to allow extra time to work on a compensation plan.
Last night, north-east MSP and former shadow justice minister Lewis Macdonald said lessons had to be learned to prevent further costly action from inmates.
"At the end of the day, anyone has the right to take legal action, whether they are in society or locked up in jail, but you have to why someone who has been sent to prison for a serious crime is investing so much time and energy into making these claims," he said.
"It doesn't suggest he is very focused on his rehabilitation, which is what he was sent to prison for in the first place.
"People will be dismayed to see they're taxes are being used in this way," he added.
"The main point is that treatment of prisoners in jail has to be brought up to standard to avoid more complaints like this."
Robertson, who is originally from Ayrshire, was jailed for life in 2003 for abusing a seven-year-old girl.
He met the child's mother through an internet chat room and wooed her by pretending to be a pilot, a businessman and a qualified psychologist.
He then turned his attention to the youngster and took photographs of himself abusing her.
Following his trial in Dunfermline, Robertson was described as a "dangerous psychopath" with a 20-year interest in young girls.
In 2010, he was moved out of Peterhead Prison, along with another 150 sex offenders, to Glenochil while work began on the new £140million HMP Grampian.
Last month, prison chiefs were criticised after 78-year-old prisoner Giovanni Cocozza was diagnosed with lung and liver cancer just 24 hours before his death from a brain haemorrhage in March, 2011.
He had been treated at Aberdeen Royal Infirmary and Peterhead Prison – where he served part of a 10 year sentence for rape and abuse – but medics failed to spot the symptoms.
A fatal accident inquiry highlighted "personal and institutional shortcomings" at the two institutions, as well as at HMP Glenochil, where he spent his final months.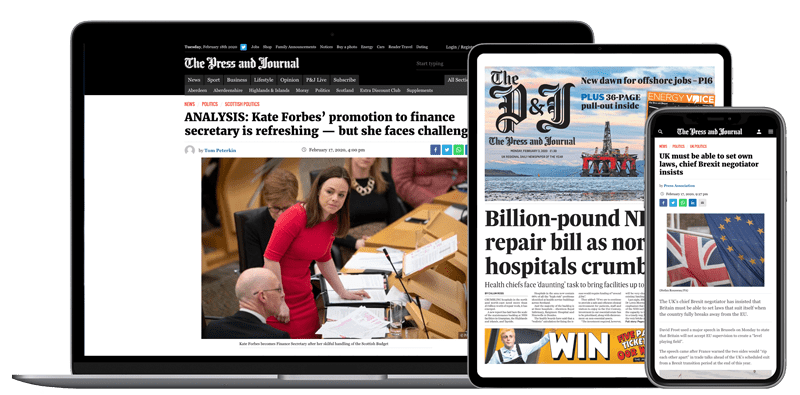 Help support quality local journalism … become a digital subscriber to The Press and Journal
For as little as £5.99 a month you can access all of our content, including Premium articles.
Subscribe