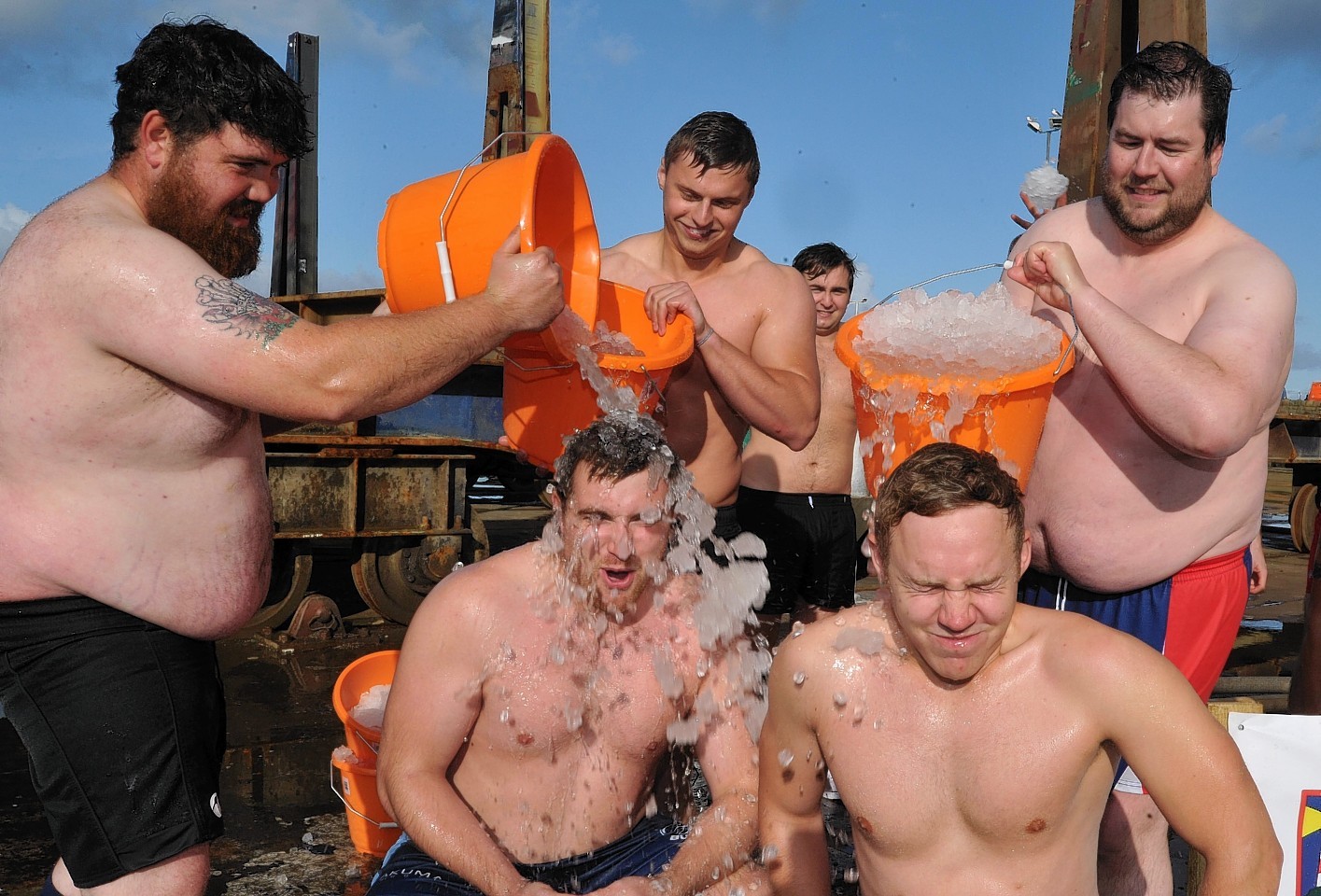 A group of 17 north-east rugby players upped the ante yesterday on the ice bucket charity challenge which has been sweeping social network sites – with the help of an fire engine.
Thousands of people from around the world have braved buckets of ice water and nominated their friends to do the same in an effort to raise money for motor neurone disease research charities.
After their hosing down, Peterhead Rugby Club spokesman Ryan Rhydderch said: "We hadn't seen any sports teams doing it and the team does a fair bit of charity work so we felt we should be the ones to start sports teams doing it.
"We're a really social team and we're all friends as well as teammates which is a big part of events like today.
"Some people might say it's jumping on the band wagon but this time I don't think that's such a bad thing with so many high profile celebrities getting involved."
The club has already raised more than £300 with their ice bucket challenge effort and are currently preparing for a sponsored bike ride to raise money for the RNLI's Peterhead Lifeboat.
They also took part in the recent Peterhead Harbour open day event.
People from all walks of life have taken part in the ice bucket challenge, including Scottish Hollywood A-lister James McAvoy who nominated First Minister Alex Salmond and Better Together campaign leader Alistair Darling.
Mr Darling posted a video of his effort online last night.
US President Barack Obama has also been challenged but declined and donated $100 to the cause.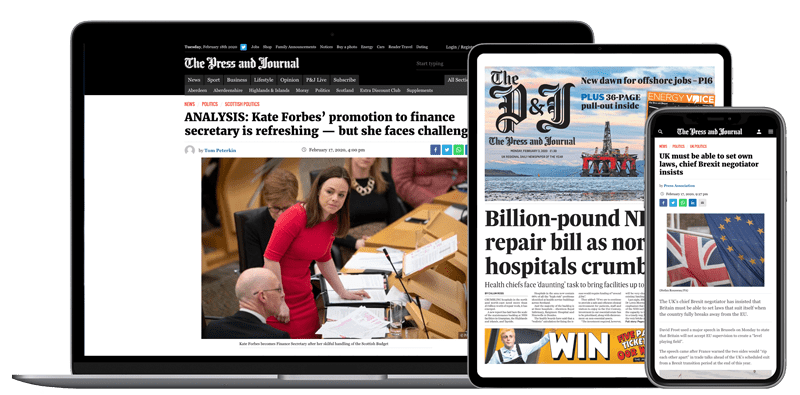 Help support quality local journalism … become a digital subscriber to The Press and Journal
For as little as £5.99 a month you can access all of our content, including Premium articles.
Subscribe