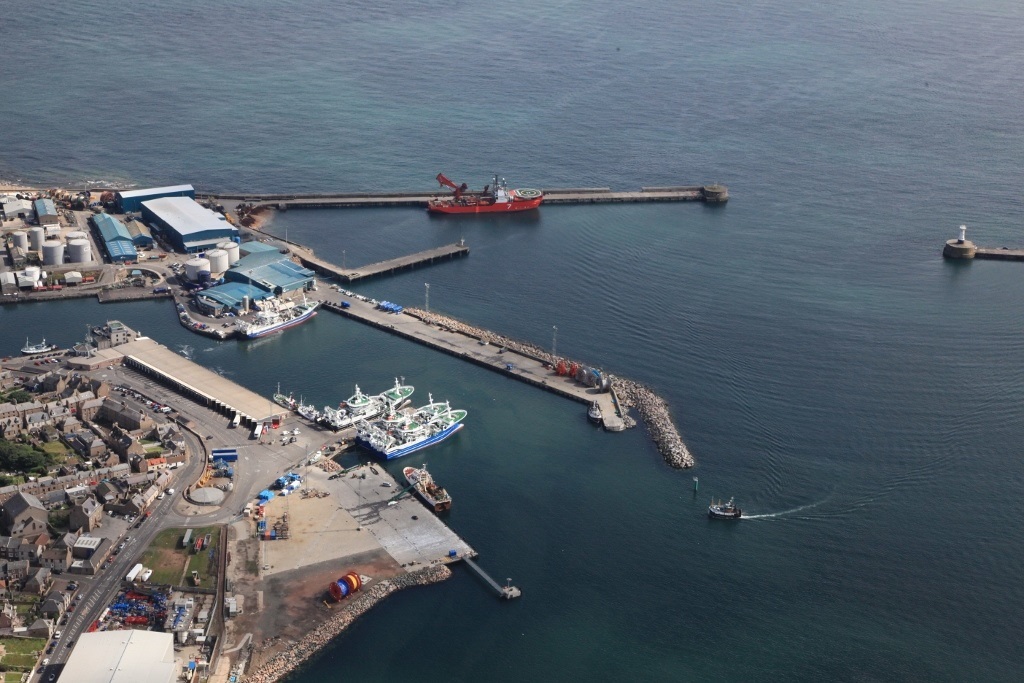 A jobs boost is in the pipeline for Peterhead following a multimillion-pound deal to take over part of the busy harbour.
Leading logistics group Norwegian NorSea will take charge of the running of the town's £33million Smith Embankment.
Managing director Kim Christensen said the company was committed to investing in the Buchan port for the long-run and would create "a significant number of jobs" in the coming years.
The agreement with Peterhead Port Authority consolidates its activity across the North Sea, following the recent acquisition of a new base in Denmark.
Closer to home, NorSea also has a 15-year lease at Montrose's South Quay and a long-term agreement with Scrabster Harbour Trust.
The Smith Embankment, which pumps about £12million into the economy each year, was opened by First Minister Alex Salmond three years ago.
The construction project included a new 650ft quay and 330ft breakwater, allowing larger boats to berth.
John Wallace, chief executive of the port authority, said last night: "We built up a strong portfolio of clients at the Smith Quay base, but it became apparent that we needed a professionally focused and integrated company such as the NorSea Group to continue the success and provide the level of service expected at Peterhead, to grow this business further.
"NorSea Group is synonymous with safety and service and I warmly welcome them and look forward to this partnership blossoming."
Speaking at the Offshore Northern Seas Conference in Stavanger last night, Mr Christensen said: "We strongly believe in building and growing the business and we are looking at Peterhead as a long-term commitment.
"There is no doubt that there will be a significant number of jobs in the coming years, although at this early stage it is difficult to say how many.
"When we signed an agreement with Scrabster Harbour and opened our office in Aberdeen last year, we did so with the intention of building a significant presence in the UK," Mr Christensen added.
"The past 12 months have seen considerable company growth within the UK and we now have a major presence in four key Scottish ports – Aberdeen, Montrose, Peterhead, Scrabster – with additional service provision at Lerwick and Invergordon."
Yesterday's deal will mean NorSea takes over operations at the Smith development from Monday, September 1, for the next 10 years.
The firm – which boasts nine other bases in Norway, and one each in Denmark and Holland – said it now offered a "unique coverage" of the North Sea basin.
Director of the group's international project operations Knut Magne Johannessen added: "We have made a long-term commitment to the energy sector in the UK and we will continue our plans for future growth."
The bulk of the funding for the Smith quay and embankment came from the port authority itself, backed by money from the Scottish Government and the European Fisheries Fund.