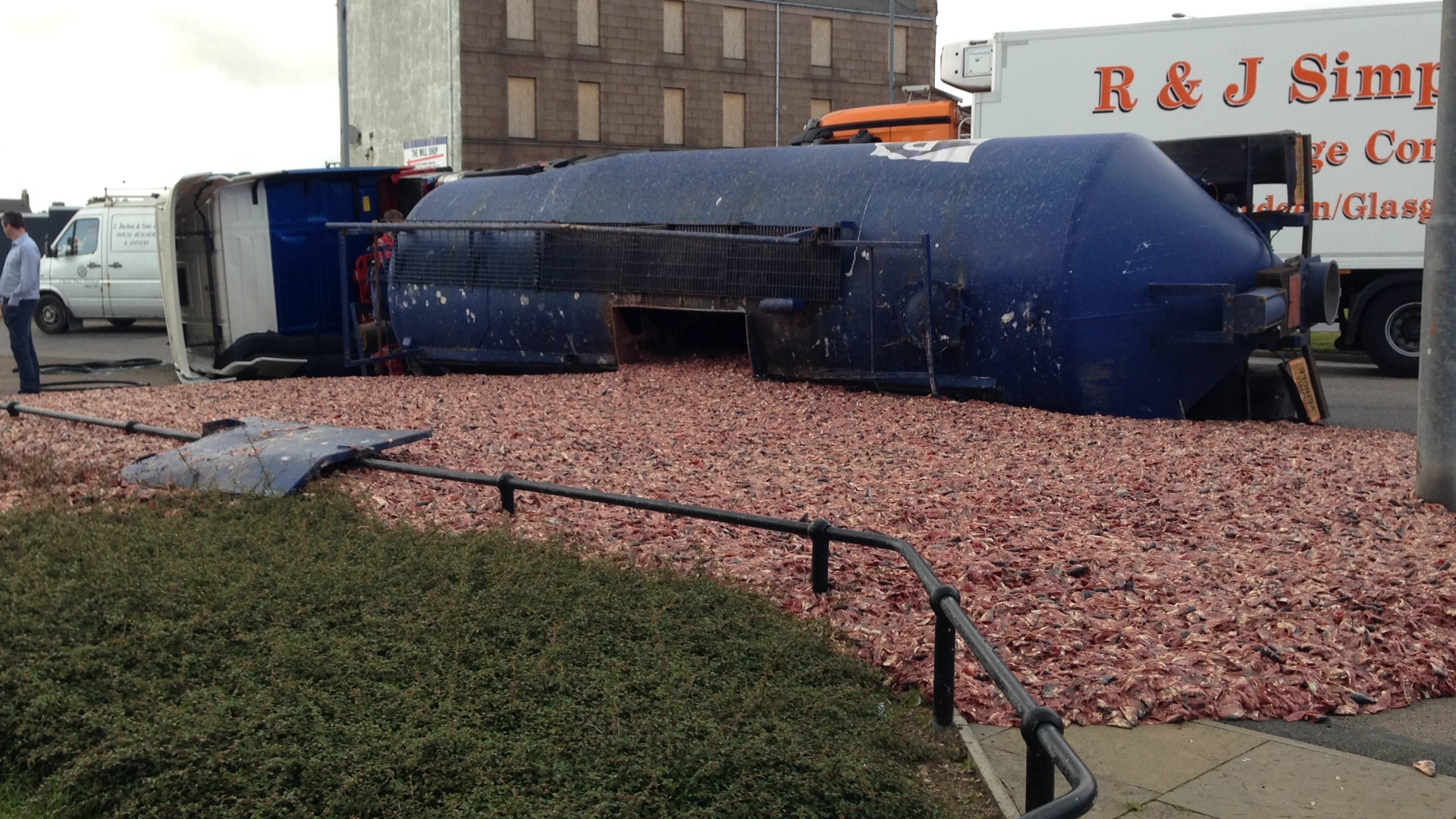 A major clear-up operation had to be launched yesterday after a lorry loaded with fish heads and guts crashed and spilled its cargo across a town-centre street.
The HGV overturned in Peterhead, sending an estimated 11 tonnes of seafood remains splattering on to the pavement.
Emergency services were called to the scene just after 12.20pm. The driver of the lorry escaped with only minor injuries.
Police secured the area, at the Kirk Street and South Road roundabout, while Aberdeenshire Council workers were drafted-in to help scoop up the mess.
Onlookers said that a lid on top of the lorry came off when the vehicle fell on to its side, flooding the street with its contents.
It is believed that the lorry, which was removing offal from local firm Denholm Seafoods, had not been travelling at speed, but its load may have shifted, causing it to topple.
A police spokeswoman said: "We got a call about a lorry lying on its side at Kirk Street, Peterhead, near South Road.
"It had been transporting fish remains."
She added: "The driver came away with minor injuries, but he was not seriously hurt.
"Officers have been keeping the accident scene secure, but we have been able to keep the road open."
Traffic was kept flowing despite the incident, although many drivers slowed down to check out the spectacle.
The crash happened on the doorstep of a tenement block. Many residents came out to take photographs, while the port's notorious gull population began circling above.
Pictures of the incident went viral on social media.
One local said: "Its not something you see everyday.
"The load must have moved when he was driving and pulled him on to his side.
"The main thing is that he's ok. It could have been a lot worse."
Although it looked horrendous, the fishy pile did not have a strong smell.
The driver, who stayed on the scene to help police, declined to speak about the incident.
No one from Denholm Seafood was available for comment last night.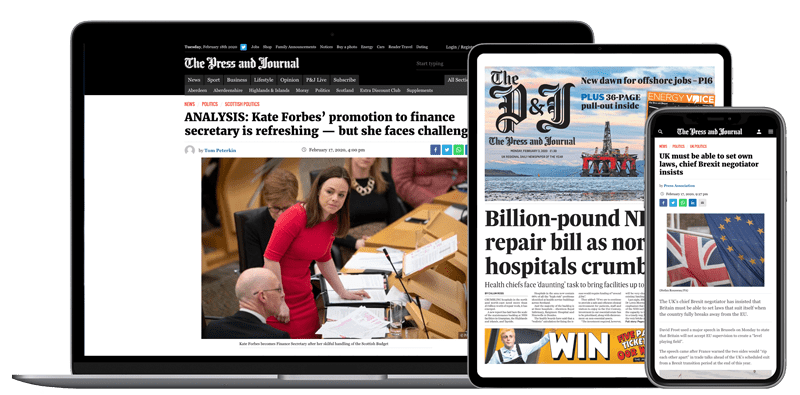 Help support quality local journalism … become a digital subscriber to The Press and Journal
For as little as £5.99 a month you can access all of our content, including Premium articles.
Subscribe