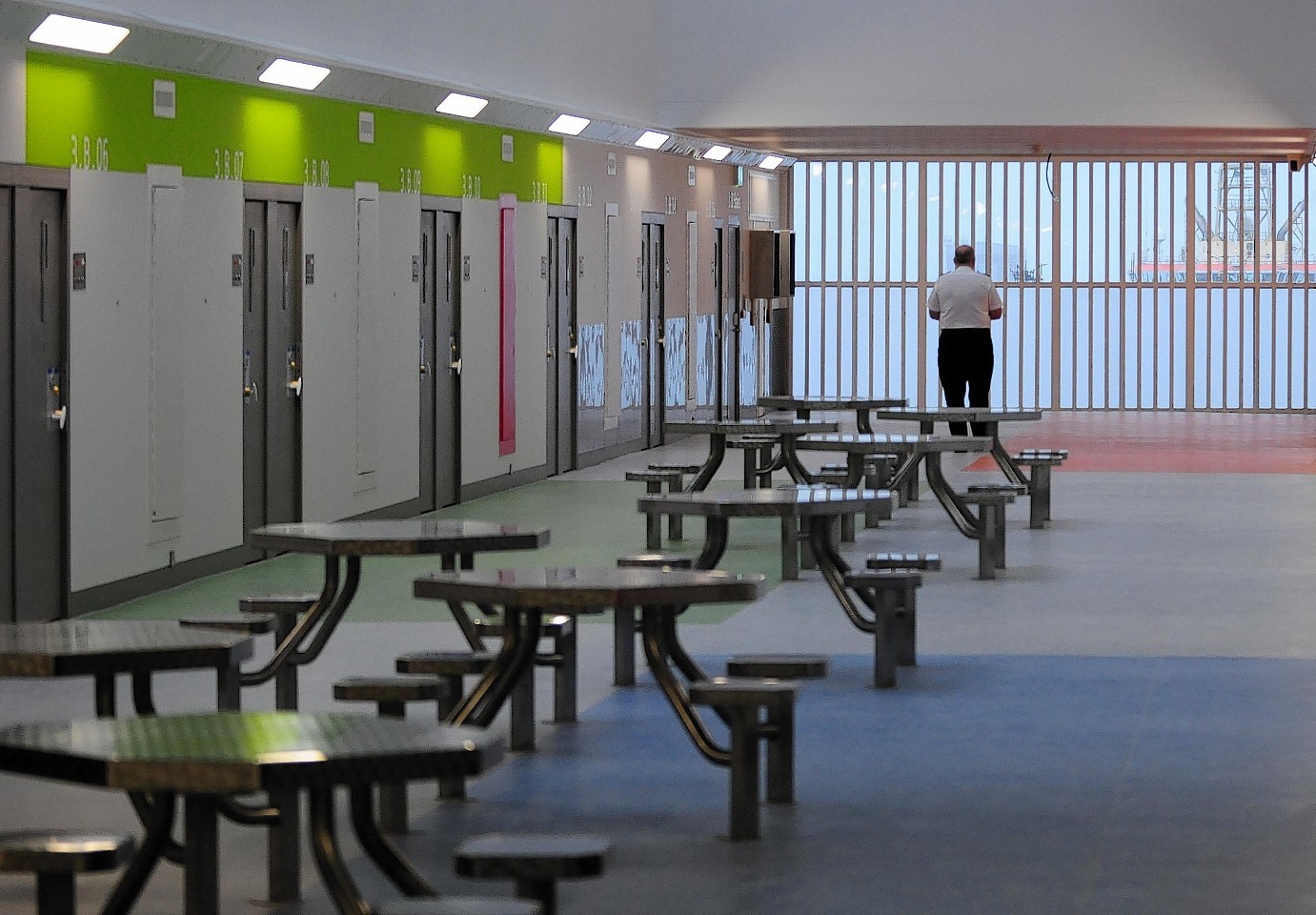 A teenager has appeared in court in connection with an alleged disturbance at a new north-east jail.
Andrew MacDonald is accused of smashing up property in a cell at HMP Grampian, just weeks after it opened its doors in March.
The 19-year-old, from Inverness, appeared from custody at Peterhead Sheriff Court and denied a charge of willful or reckless damage.
It is alleged he smashed up a television, table lamp and storage box and ripped an electronic sock from a wall.
MacDonald, whose address was given in court papers as 34 Wyvis Place, was released on bail after pleading not guilty during yesterday's brief hearing before Sheriff Andrew Miller.
He is due to stand trial in January, with an intermediate appearance scheduled for December.
The incident is alleged to have happened on March 31, just weeks after the much-heralded £140million "superjail" opened its doors at Peterhead.
The first wave of 10 prisoners arrived on March 3.
The jail was built to replace the town's existing, Victorian-era facility and Craiginches in Aberdeen.
It is the first in Scotland to house male and female inmates, as well as young offenders.
Police are still investigating a separate incident in early May when about 40 inmates barricaded themselves inside a cell block within the jail's Ellon Hall.
During the 14-hour siege, inmates caused £150,000 of damage.
CCTV cameras, toilets, payphones and a table football game were among the catalogue of equipment, furniture and fittings smashed up.
The repair bill – revealed earlier this year by the Press and Journal – includes the cost of fixing damaged cells, windows, floors and doors.
It recently emerged that the stand-off was brought to an end when prison staff used pepper spray to disable nine of the rampaging inmates.
It was the first time pelargonic acid vanillyliamide had been used in a prison since 2007.
Many of the inmates were believed to have been drunk on homemade hooch – a mixture of stale bread and fruit juice – at the time of the incident.
After the disturbance, nearly 200 offenders were moved to other jails.
Young offenders are being held in an institution at Polmont, near Falkirk, and it is not yet clear when they will be returned to HMP Grampian.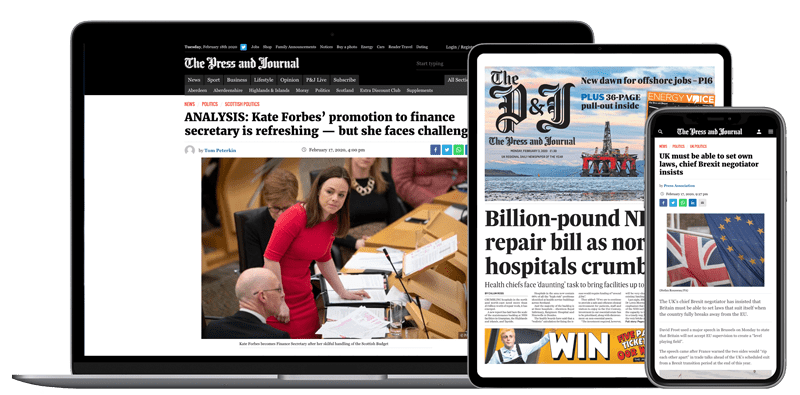 Help support quality local journalism … become a digital subscriber to The Press and Journal
For as little as £5.99 a month you can access all of our content, including Premium articles.
Subscribe