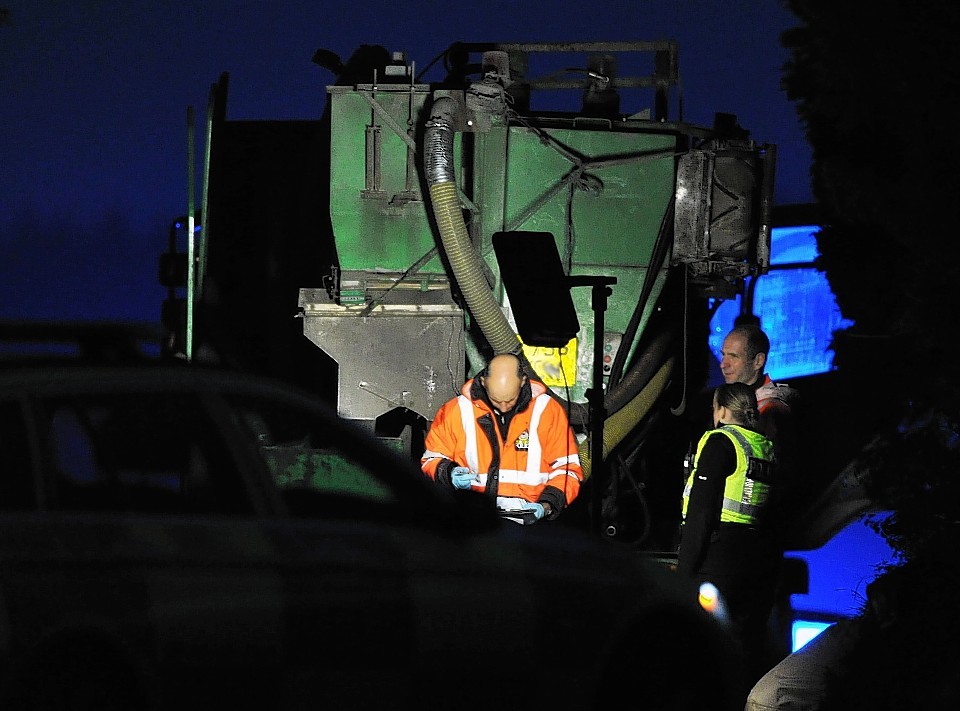 A farmer knocked down and killed by an agricultural lorry in Aberdeenshire has been described as a man who dedicated his life to the family farm.
Named locally as cattle and sheep farmer David Moir, the victim of Sunday's crash died after being struck by a heavy feed mixer outside his home near Cuminestown.
Emergency services rushed to the scene but nothing could be done to save Mr Moir, who is understood to have been in his 60s.
Last night friend and neighbour Henry Smith, 72, said: "This is just something you couldn't expect.
"I've known him, his father and his mother. His father had the farm before him, and perhaps his grandfather before that.
"My dad used to go up to the Moir farm to work, and Davey's been here in Cuminestown all his life.
"He was a quiet man, but when something was happening in the village he would come down and join us for a dram.
"He wouldn't go on holiday – he loved his work so much. He recently bought more land and expanded the farm."
Mr Smith, who worked in the village shop before he retired, added: "We used to drive up and deliver their groceries often."
The family farm, around 600 yards south of the small village of Cuminestown, neighbours a house which the Moir family let.
Nicola Forbes, who only recently took up tenancy in the property, said: "He was such a nice man.
"I only met him very briefly when he showed me around the property, but he was polite and friendly. It's a terrible loss."
The Moir family did not wish to comment last night.
Sunday's accident happened at around 4.15pm on the unclassified Fyvie to Cuminestown road. Police, fire and ambulance crews were all in attendance.
The road was closed for more than four hours as collision experts tried to piece together what had happened in the moments before the crash.
As darkness fell, anxious members of the close-knit rural community gathered at a police cordon at the junction of Teuchars Road to find out what had happened, with one man describing the accident a "terrible tragedy".
Police have appealed for information and have asked anyone who was travelling on the road shortly before the accident to come forward.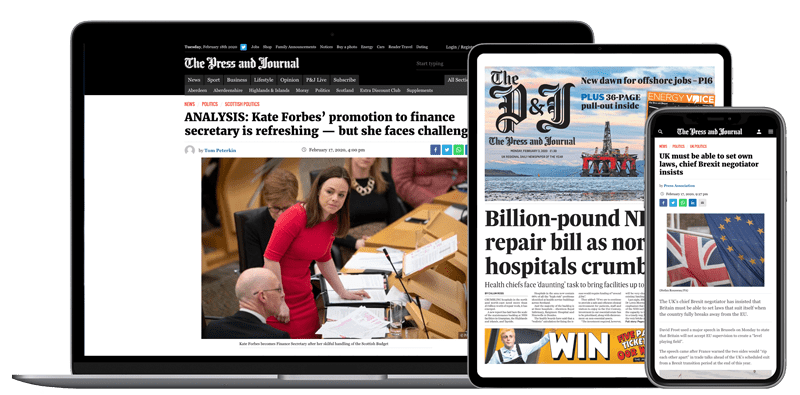 Help support quality local journalism … become a digital subscriber to The Press and Journal
For as little as £5.99 a month you can access all of our content, including Premium articles.
Subscribe