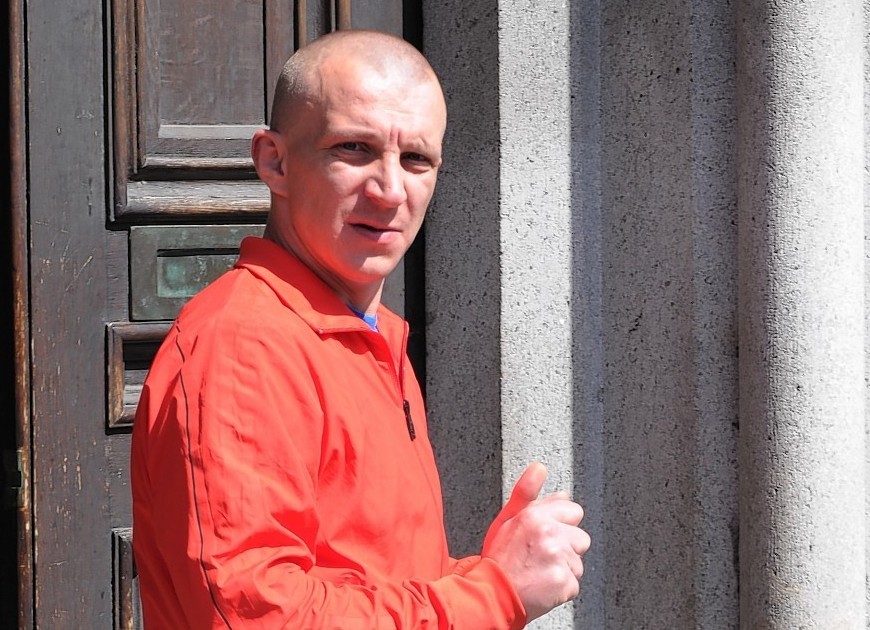 A man who was left with a substantial criminal record after his brother stole his identity has been warned it was his own fault.
Saulius Semis' brother committed a string of convictions under his name.
At one point the man, who cannot be named for legal reasons, was even serving a prison sentence in Perth under his sibling's alias.
However, yesterday a sheriff told Semis she had no sympathy for his position as she sentenced him for two dishonesty offences of his own.
The 34-year-old previously admitted driving a car without a licence before giving the police fake identification.
Sentence was deferred until yesterday for fingerprinting to be carried out following a dispute over the number of crimes he had previously committed.
This was to determine which crimes on his schedule were his, and which should be attributed to his brother.
Yesterday Sheriff Annella Cowan banned Semis from the road for a year and fined him a total of £1,200.
She said: "The fact that they couldn't trace your previous convictions, given that you also tried to give the police a false name, is your own fault."
She said as a result of the type of offending he had been involved in she was not prepared to give him any reductions – despite his early plea.
Addressing the court last month, fiscal depute Karen Dow said Semis was listed as having 14 previous convictions but it had since been established that he had only committed four of those.
The other 10 had been committed by his brother, who is understood to have used a fake passport, she said.
The court heard Semis' brother came to the north-east from Lithuania in 2008. Between then and 2012, when Semis moved over to join him, he had acquired an unenviable record of offending – despite not even being in the country.
Semis, of Flat C, 11 Leask Avenue, Peterhead, was stopped while driving on North Esplanade West, Aberdeen, on May 26, last year.
Police officers asked to see his licence and he handed over what looked like Lithuanian documents.
The officers felt the document was of poor quality and sent it to be analysed. Experts said it was fake.
Last night a Police Scotland spokeswoman said the force was aware of the claims against Semis' brother and was now making inquiries.