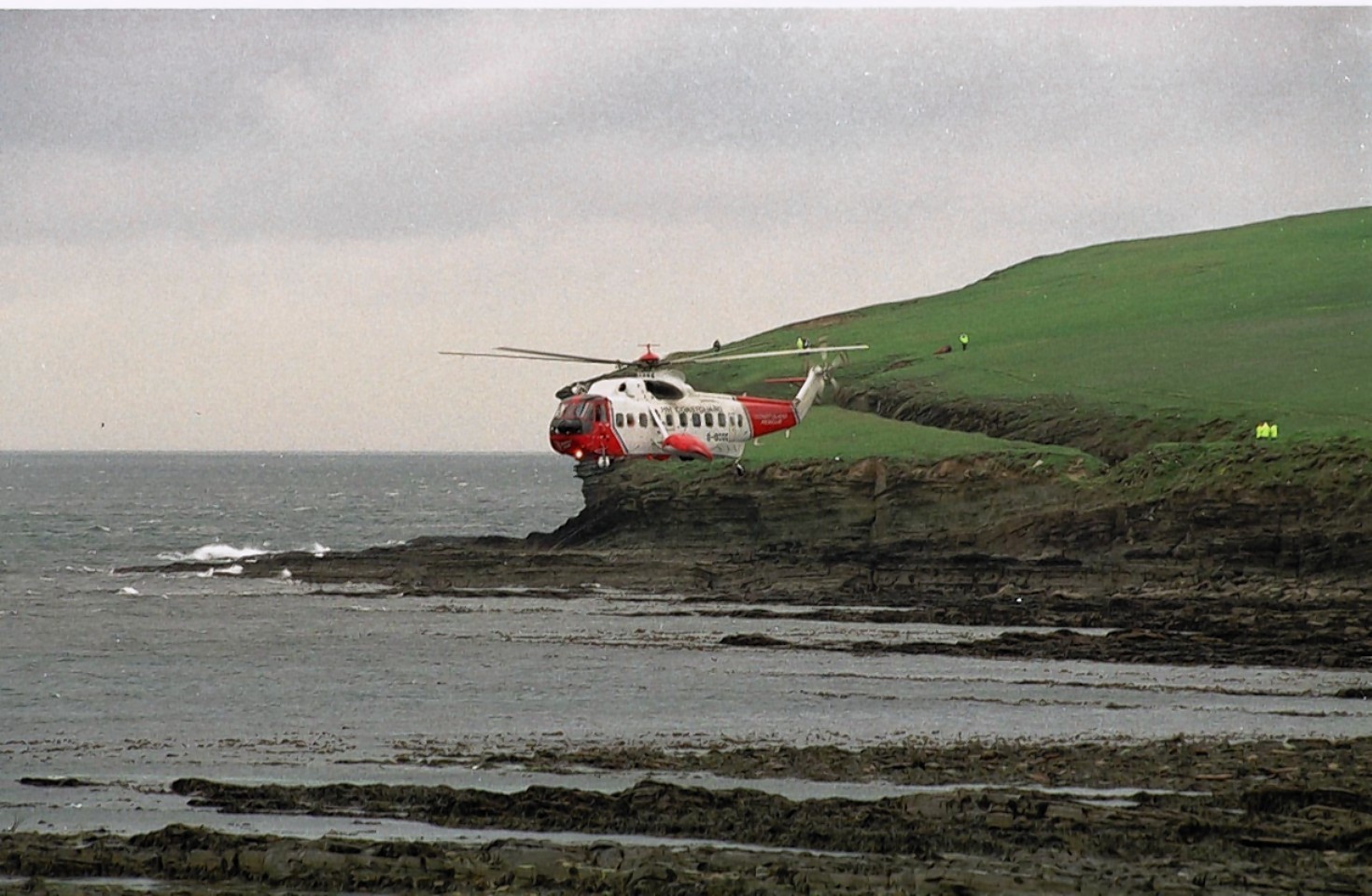 A north-east trawler has been involved in a dramatic helicopter rescue, only weeks after its sister ship was the centre of a similar operation.
The coastguard went to the aid of a crewman from the Pathway, a Peterhead-registered trawler, on Wednesday evening.
A spokeswoman for Shetland coastguard said: "We were involved in an emergency medical evacuation. The incident happened at 7.15pm roughly five nautical miles south of Shetland.
"The Lerwick coastguard rescue team helped secure the casualty, who was then taken to the Gilbert Bain Hospital."
The crewman's injuries are not understood to be life-threatening and the Pathway returned to Peterhead harbour last night.
No one from trawler operators Lunar was available for comment last night.
In a similar incident, another Lunar crewman had to be airlifted to hospital in Shetland on September 17.
The Lunar Bow was fishing in the Norwegian Sea when a crewman fell and snapped his wrist.
A full scale rescue operation was mounted and Shetland's coastguard helicopter Rescue-102 was scrambled to rendezvous with the vessel, 150 miles north of the island.
The rescue crew steadied the Sikorsky S92 helicopter above the trawler and winched the casualty off the deck.
The casualty was transferred to an ambulance and taken to hospital in Lerwick.
The Lunar Bow is well known in the area and took part in a publicity trip for the Royal National Mission to Deep Sea Fishermen in 2011.
The crew sailed down to a reception at the Commons in London.