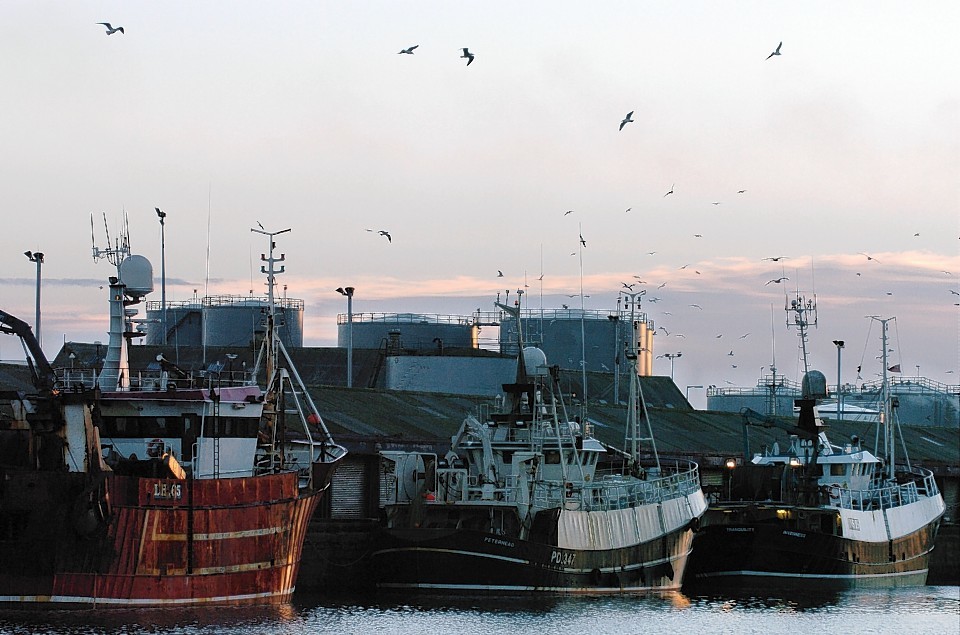 A prominent north-east fisherman has said bosses at Europe's largest whitefish port should not be forced into becoming "bailiffs" sanctioning their own skippers.
The comments from Amity skipper and Trawlermen star Jimmy Buchan come as Aberdeenshire Council drafts a letter to Peterhead Port Authority (PPA) urging them to require all vessels to use a new advanced landing information system.
The Fish4Market app – currently voluntary for Peterhead fishing crews – lets vessels share details of their catch with potential buyers before going to market.
But Mr Buchan described the fishing industry as "secretive by nature" and fears that the only way to enforce the use of the app would be punishing skippers who do not comply.
He said: "What they're implying is the port put sanctions or penalties on those who don't use the scheme.
"I do not think it's the port's job or remit to be the bailiff in this situation.
Mr Buchan, who does use the Fish4Market system, stressed the scheme is having a positive effect but added that when at sea the safety of the crew and the success of fishing "must take precedence" over everything else.
"All of a sudden the forecast changes, or something could happen like a man is hurt or you have a mechanical failure.
"The last thing you're thinking of is hailing in to tell people what's coming."
Peterhead Port Authority chief executive John Wallace echoed the thoughts of the Amity captain.
"What we don't want to do is penalise fishermen. Their job is tough enough. The last thing we want to do is dictate to them."
The Press and Journal understands Mr Wallace and the PPA board will meet with the group behind Fish4Market today to discuss an incentivised scheme.
Mr Wallace continued: "We want something that's good for the fishermen and good for the processors."
In a report to the local authority's infrastructure committee, Aberdeenshire Council's maritime industry support executive Derek McDonald names Peterhead as a port "adversely affected by the lack of forward visibility on fresh fish landings".
On Thursday, the infrastructure services committee will hear Fish4Market provides greater certainty in the current climate, and be urged to approve the draft.